The Health Benefits of an Ethnic Diet
November 1, 2022

Posted by:

Healthy Young NV

Category:

Teen

Young Adult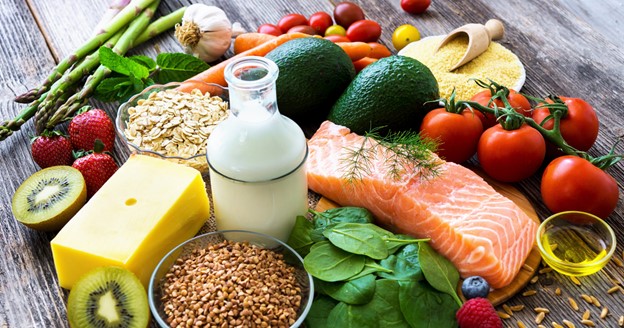 Eating a healthy diet is important for your overall health. You can find many resources now a days showing you what a healthy meal looks like. Like myself, many of us may not see our traditional and cultural diets reflected in these examples. Being Latina, I have been told that my cultural foods are unhealthy. Especially now, in the age of Tiktok and other social media sites, I'm constantly coming across nutrition influencers and dietitians that claim that ethnic food is unhealthy. I think that the foods most people associate with different ethnic groups are normally "fast food" versions of our cultural meals. For example, being Mexican, most non-Mexicans or non-Latinos associate our traditional foods with fried tacos and other meals our families wouldn't make on a regular basis. When looking at the daily meals we eat, you can see how our foods are in fact healthy. Registered Dietitian, Tamara Melton, discusses how ethnic diets not only benefit your physical health, but also benefits your overall wellbeing by maintaining their cultural heritage.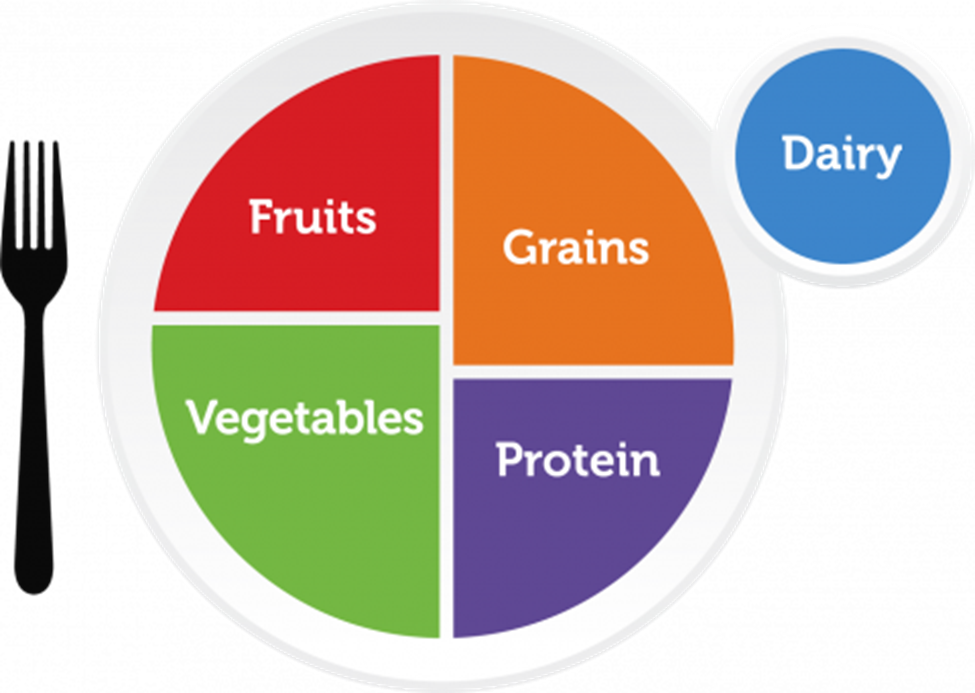 MyPlate
Many ethnic diets are rich in whole grains, fruits, vegetables, dairy, and other plant based proteins, such as beans and lentils. When looking at MyPlate, which is further explained in the "Daily Nutrition" blog post, we may have a difficult time picturing what balanced meal looks like when compared to our traditional dishes. MyPlate explains that a healthy plate consists of one half fruits and vegetables and the other half of slightly more grains than protein. The total breakdown would be: 30% vegetables, 20% fruit, 30% grains, and 20% protein. When searching for healthy meals on the internet, we see examples of some variation of chicken, rice, and a green vegetable, such as broccoli. This is given as a standard healthy diet. This example is shown in MyPlate. While this is a great example of an easy way to build a healthy meal, we can also look at cultural meals and break down the nutrients within them.
Cultural Foods
Within my own community and culture, food plays an important role that bonds us and allows us to share our traditions. Here's an example of one of my favorite Costa Rican dishes I grew up eating and still love to this day, and how it supports my nutrition goals. One of my favorite meals to eat is arroz con pollo (right). This dish consists of chicken, rice, and a variety of vegetables like bell peppers, carrots, peas, onions, and celery. While we may not see the different subgroups of foods in a meal such as arroz con pollo, we can see the ratio of these foods when cooking. Looking at this meal example, we see carbohydrates, proteins, and some healthy fats. To add more healthy fat, I would put some avocado on the side.
This meal can also be changed to fit different food restrictions you may have. For example, if you can't have rice, you can switch it for cauliflower rice and just prepare it the same as the regular rice. This maintains the original flavor of the dish, for the most part, while still allowing flexibility. So, the next time you are thinking about wanting to eat healthier, don't feel as though you need to stop eating the foods you grew up with. Many types of foods, especially our cultural foods, are full of all the nutrients you need to live a happy and healthy life. Learn how to portion out ingredients within meals so that you get the right amount of servings of all your needed food groups and make your nutrition goals achievable.
This post was written by Natalya, an intern at Immunize Nevada.
Resources:
https://healthyyoungnv.org/daily-nutrition/
https://chicago.suntimes.com/2021/6/24/22537425/tiktok-ethnic-foods-healthy-eating-wellness-nutrition
https://www.health.com/nutrition/nutrition-cultural-diversity
https://www.myplate.gov/eat-healthy/what-is-myplate