Surviving Flu Season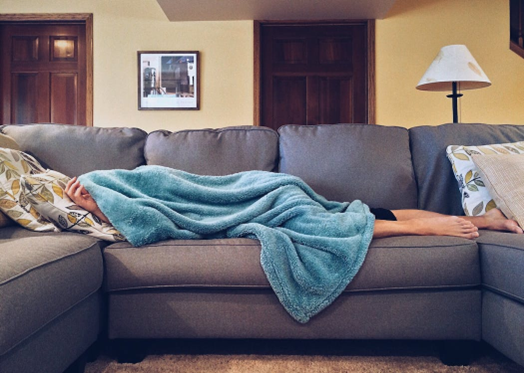 Cold winter months mean sweaters and warm coffee drinks, but it also means flu season. The CDC is predicting 26-50 million flu cases this year, from October 1 to April 30. Flu symptoms usually appear right away, and you only know you have it when you feel sick. This can appear as headaches, runny nose, a cough, and other symptoms. Many people only get mildly sick with the flu, but it can be deadly to others. This is nothing to worry about though. Most healthy people can stay at home and rest until the symptoms go away.
The flu spreads through tiny droplets that hang in the air when people sneeze, talk, or cough. These tiny droplets are called aerosols. When these aerosols are inhaled by someone else, the virus now has a new place to grow, making you sick. The tiny droplets can also land on surfaces and stay there. If someone touches the surface and then their eyes, nose, or mouth, the flu can spread that way too. This is why it is so important to wash your hands a lot during flu season and avoid touching your face throughout the day.
Even with flu vaccines and healthy habits, you can still get the flu. It is really hard to avoid, especially when we go to school, work, and other places with a lot of people. If you do get sick, staying home is the best plan. Focusing on resting and drinking a lot of fluids will make your symptoms less intense, and you can protect people around you from getting the flu from you. Renown has some tips and suggestions for managing the flu when you are sick.
Stay home and rest.
Sit in a steamy bathroom or run a humidifier to ease congestion
Drink plenty of fluids.
Aches and fever can be treated with ibuprofen or acetaminophen.
Coughs can be treated with things like Mucinex or Zyrtec.
Eat foods easy for your stomach to handle. This can mean chicken soup, oatmeal, toast, and fruits and vegetables (for vitamin C).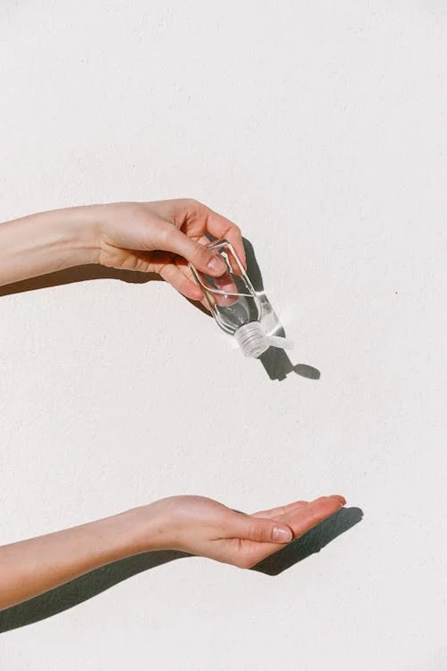 The flu is very contagious. One of the main reasons is because you can give it to other people before your symptoms even show. Most of the time, you can give the flu to others a day before your symptoms show. You are also contagious up to a week after you become sick. Some people can be contagious for longer periods of time, it can be different from person to person. This is the main reason why staying home when you are sick is the best way to stop the spread of flu.
The best way to avoid catching the flu is to get vaccinated every year. Flu vaccines are important to get every year because the virus adapts very quickly. Because of this, having a flu shot from the year before will not do anything against the flu in the current year. This is why the CDC recommends that people get a flu vaccine every year, which is different from other vaccines. Vaccines improve the body's ability to fight off the flu virus. The vaccine is only a piece of the virus or a weakened version of it, so your body can fight it off quickly. If you interact with the flu droplets after you are vaccinated, you don't get sick or you are less sick than you usually would be. The day after getting a vaccine you might feel achy and tired, but that is normal. Just make sure you drink a lot of water, eat, and rest when you can.
Making sure you are healthy throughout the fall season is very important. Staying healthy allows you to keep up with your friends, school, and other responsibilities. It also helps keep the people around you healthy. Lastly, here is the link to Immunize NV's clinic schedule. This nonprofit works to improve the health of our community by getting rid of vaccine-preventable diseases in Nevada. This program is very valuable because you can get vaccinated even if you or your guardians don't have health insurance.
This post was written for Healthy Young NV by Maali-Yolanda. This is her fourth and final year studying biochemistry and sociology at UNR, and she is a student ambassador for High Sierra AHEC.
References:
https://www.cdc.gov/flu/about/burden/preliminary-in-season-estimates.htm
https://www.parents.com/health/coronavirus/how-to-explain-vaccines-to-kids/
https://www.renown.org/blog/your-ultimate-cold-and-flu-survival-guide
https://foundationswellness.net/addiction-recovery/what-is-post-acute-withdrawal-syndrome-how-do-i-deal-with-it/