How to Make Matcha Cookies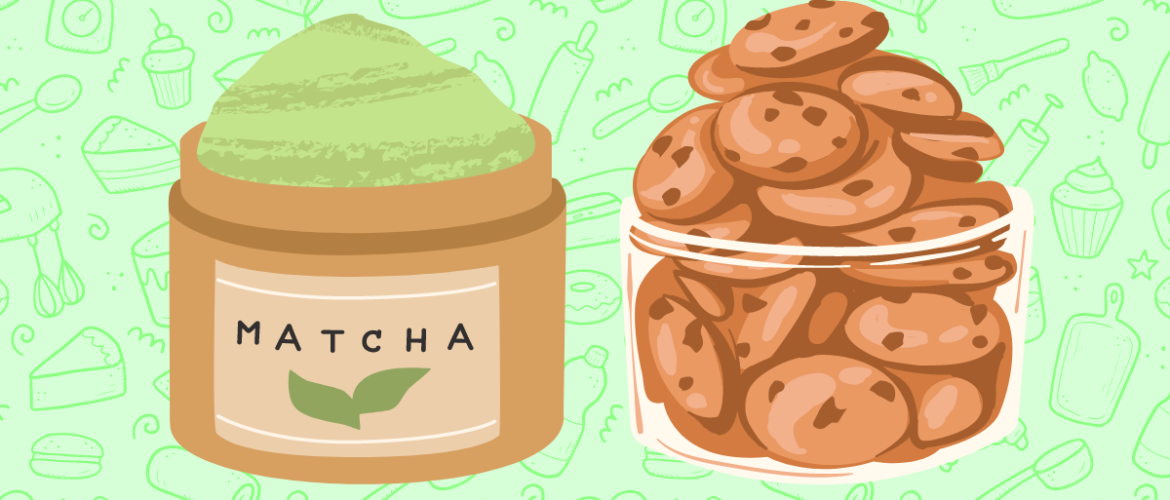 Matcha powder is a vibrant green powdered tea used for centuries in traditional Japanese
tea ceremonies. It is made from shade-grown tea leaves that are finely ground, retaining more
nutrients than regular green tea. Incorporating matcha into your diet can be healthy for several
reasons, thanks to its unique nutritional profile and potential health benefits:
High in antioxidants: Matcha is particularly rich in antioxidants, such as catechins
(including EGCG), which help protect the body from oxidative damage caused by free
radicals. Antioxidants play a crucial role in reducing inflammation and lowering the risk
of chronic diseases.
Nutrient-dense: Matcha is a concentrated form of green tea, made from whole tea leaves
ground into a fine powder. As a result, it retains a higher concentration of nutrients
compared to regular green tea. It contains vitamins (like vitamin C, vitamin A, and
vitamin K), minerals (such as potassium, calcium, and iron), and dietary fiber.
Supports Cardiovascular Health: Studies have suggested that green tea consumption,
including matcha, may help improve heart health by reducing LDL cholesterol levels,
regulating blood pressure, and supporting overall cardiovascular function.
Not only does matcha have incredible nutritional advantages, but you can also use it in a variety
of dishes and drinks! If you are craving something sweet, here is how to make matcha cookies:
Ingredients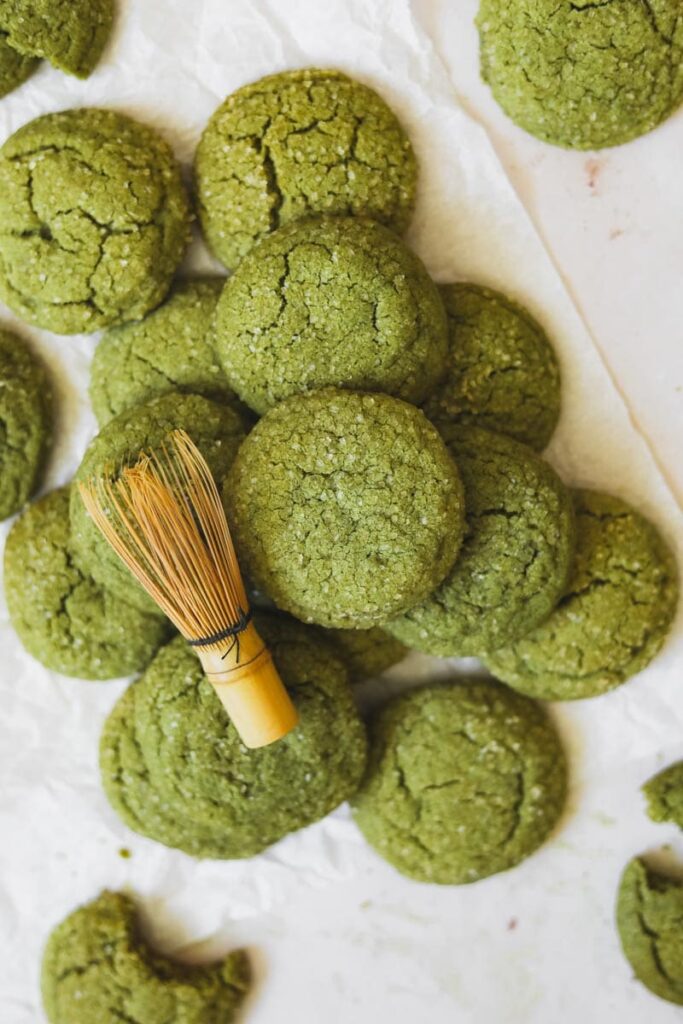 ○ 2 ½ cups of all purpose flour
○ 2 ½ tablespoon of matcha powder
○ 1 tablespoon of baking soda
○ ½ teaspoon of baking powder
○ 1 teaspoon of kosher salt
○ 1 cup of unsalted butter [room temperature]
○ 1 cup of granulated sugar
○ 1 ½ tablespoon of brown sugar
○ 2 teaspoons of vanilla extract
○ 1 large egg
○ ½ cup of coarse sugar
Baking Tips
○ Using room temperature butter because it allows for soft and chewy cookies!
○ Using brown sugar adds moisture to the cookie and allows it to maintain their soft and
chewy texture
○ Cooling down the cookies before storing them ensures that the cookies maintain their
texture because the steam from the freshly baked cookies may cause them to become
soggy within a container
Instructions
○ Heating oven – Preheat the oven to 350°F. Line baking sheets with parchment paper or
silicone baking mats.
○ Sifting dry ingredients – In a large mixing bowl, whisk together flour, sifted matcha
powder, baking soda, baking powder, and kosher salt and set aside.
○ Mixing wet ingredients – In a separate large mixing bowl, use a handheld electric mixer
or stand mixer and cream together butter, granulated sugar, and brown sugar until smooth
and fluffy, about 1 to 2 minutes. Add the vanilla and egg and mix until combined. Use a
silicone baking spatula and scrape the sides of the mixing bowl walls to bring the butter
mixture to the center of the bowl.
○ Combining dry and wet ingredients – Gradually add in the dry ingredients and mix until
the ingredients are just combined. Do not over-mix the dough.
○ Preparing cookie dough balls – Place the coarse sugar in a shallow bowl. Use a small ice
cream scooper, cookie dough scooper, or tablespoon to scoop the dough to form the
cookie dough balls. Use your hands to roll the dough into balls and gently roll each ball
in the sugar bowl until covered. Place the dough balls onto the prepared cookie sheets/
Leave about 1½-2 inches between each cookie to allow the dough to spread
○ Baking the cookies – Bake for 8 to 10 minutes. The cookie will look soft in the middle
and the edges will turn slightly golden. Let the cookies rest for 5 minutes on the cookie
sheet then transfer to a wire cooling rack.
This post was written for Healthy Young Nevada by Joie, an intern at Immunize Nevada.
References:
https://www.forbes.com/health/body/matcha-tea-health-benefit
https://www.healthline.com/nutrition/7-benefits-of-matcha-tea#heart-health