STI Prevention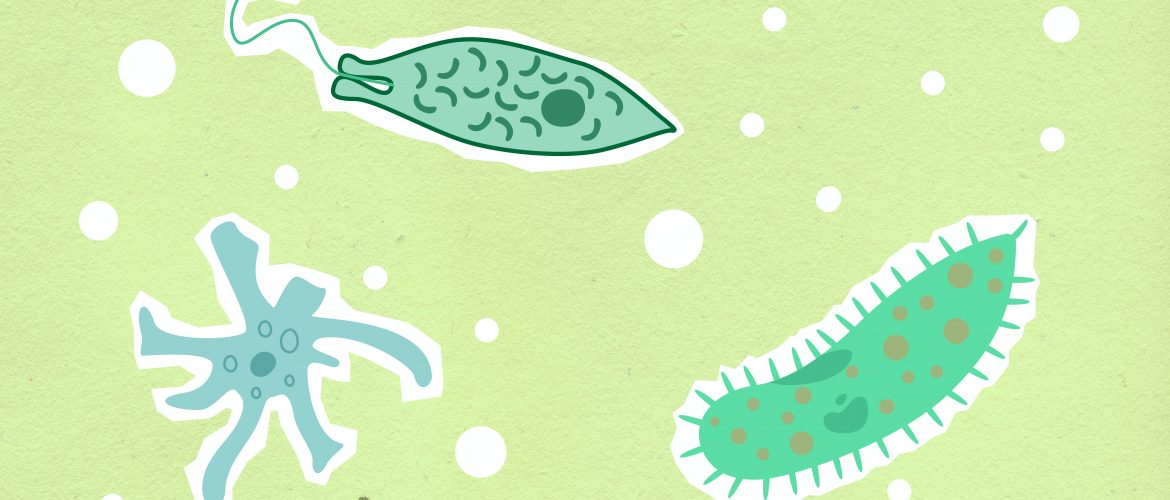 Disease and infection can be found virtually everywhere and can be passed from one person to another in so many different ways. Luckily for us, our immune system is a very capable defense system. Our immune system is a complex system inside of us that works to defend our bodies from harmful things called microbes which have the ability to make you sick. Even though this system is mostly great at protecting us, like every defense, some invaders cannot be stopped by the immune system alone. A great example of some of these tough invaders is called Sexually Transmitted Infections (STIs). These are a team of super invaders that need our help in assisting the immune system in our defense. Here are a few essential tips to remember to help defend ourselves.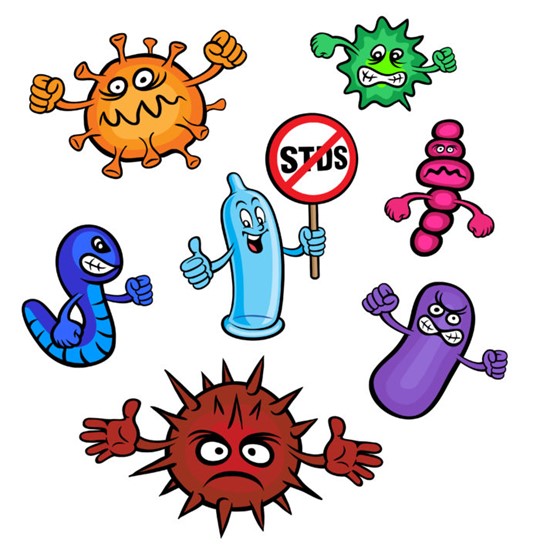 First things first, we must first know what an STI is. As we previously discovered, STI stands for Sexually Transmitted Infection. So, let us break down what this means. Transmitted means passed, or shared; therefore, the word "sexually" implies how the infection is passed­–sexually. Lastly, an infection occurs when those little, tiny microbes we talked about defeat a part of our immune system and start to multiply in a certain part of our body. This is bad for our bodies. When cells multiply, they begin to build an army within our body which becomes harder for our defenses to win. You may be familiar with the word disease; this happens once the bad cell army becomes too large and too strong for our bodies to overcome on their own. Once an infection becomes a disease, this is when you will often begin to feel 'sick.'
Now that we know what an STI is, we must next uncover how one can get an STI. STIs are usually spread by having vaginal, oral, or anal sex.
But it is not always that simple. Other STIs can be passed through skin contact with a mouth or genitals or through other bodily fluids such as saliva. However, most STIs are passed through semen, vaginal fluids, and blood. Other STIs, like HIV, can be transmitted through the sharing of needles that may be used for drugs, piercings, or tattoos. HIV may be harder to prevent this way, since the only direct action you can take is by using clean needles. Prevention is the best method to not acquire HIV through needles. While the microbes that cause STIs are invisible to our naked eyes, they do not appear out of thin air. You can only get an STI from a person who already has the microbes in their body. This is called person-to-person transmission, which means only a human can pass it to another human. Some other diseases you may know of can be passed through contact with a surface or animal, but STIs are only passed through sex with another person.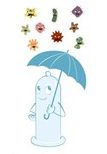 Prevention is always key, and is the best method of defense. The only 100% way to guarantee that you will not get an STI is by not having sex at all. But being realistic, as we get older, we might choose to at some point or another. When this moment comes, it is good that we are prepared. This does not mean that we need to be scared, we just need to be aware. Awareness is key in preventing anything. To practice safe sex, we can use a few important defense mechanisms like: condoms, internal condoms, or dental dams. These are defense barriers that help to block bodily fluids or skin-to-skin contact, which are ways an STI can be passed. Condoms can be used for vaginal, anal, or oral sex on a penis. While internal condoms can be used for vaginal or anal sex. Condoms are by far the best prevention method after not having participating in sex at all, so it's important to use them whenever possible!
Thank you for reading my tips for STI prevention. I hope I taught you something new and made you more aware. Again, awareness and prevention are always key to not getting sick. Do not be scared. Instead, be aware. You are now equipped with the knowledge to help your immune system in its next battle. Remember these tips when the time comes, and you will be safer. Best of luck!
This blog post was written for Healthy Young NV by Dell, High Sierra AHEC Student Ambassador.
Resources:
https://www.plannedparenthood.org/learn/teens/stds-birth-control-pregnancy/what-do-i-need-know-about-stds
https://www.shutterstock.com/image-vector/condom-virus-protection-vector-illustration-260nw-315000887.jpg
https://www.ncsddc.org/wp-content/uploads/2017/08/shutterstock_275231564-700×709.jpg
https://www.pexels.com/photo/cutout-paper-illustrations-of-assorted-bacteria-on-green-background-5841844/