Maintaining Healthy Relationships with your Roommates
September 12, 2023

Posted by:

Healthy Young NV

Category:

Teen

Young Adult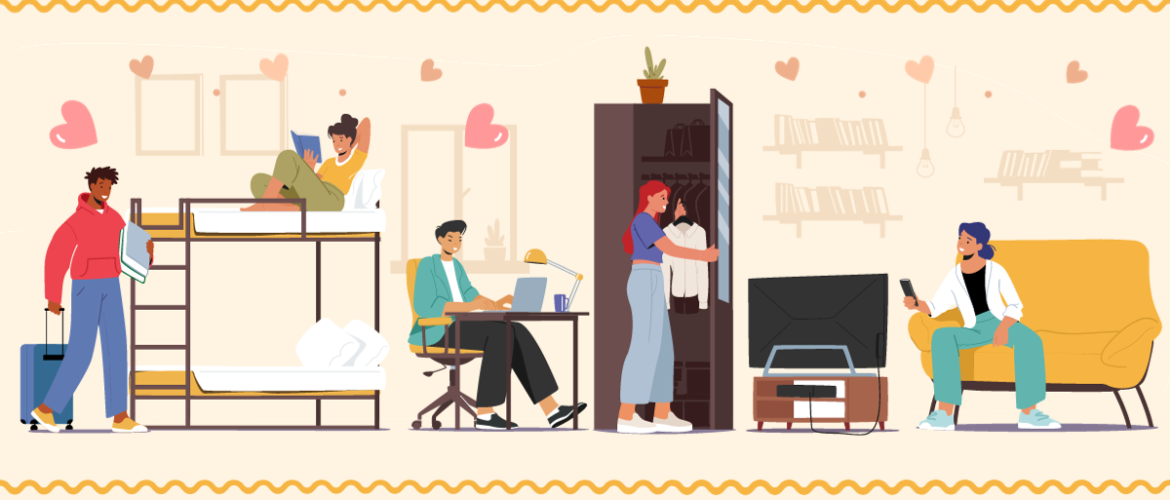 As we all know, college is a fun and exciting time filled with personal growth and life changes. One of those changes for most will be living with complete strangers. Living with roommates in college can be challenging but rewarding. Maintaining good, healthy relationships is essential to having a comfortable and happy home. In order to maintain said relationships, you must first establish it. You can do this by doing activities with your roommates that you all enjoy. If you share a common interest, that's another good place to start with them. Often times, having common interests makes living with people go a lot smoother. Once you start feeling more comfortable around each other, it is vital to be open about your expectations with one another. This can range from discussing your likes and dislikes to some expectations you have around the house. During this time, it is crucial that you and your roommates are honest with yourselves and each other. However, be prepared to compromise, rules may not always satisfy everyone. Which takes me to my second and arguably most necessary tip: communication.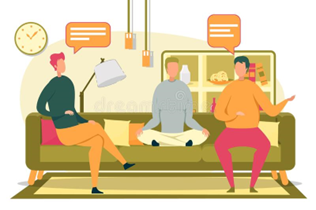 Any scenario that requires group participation absolutely demands communicating. Without out a doubt, there will be conflict between you and your roommates at some point or another, whether big or small. In that time, communication is the best road to navigate. By talking to each other honestly, conflicts are often resolved quickly and without trouble. Not communicating leads to a buildup of emotions and your actions unconsciously become harmful. It can leave your roommates to wonder what happened. It can also cause your roommate(s) to retaliate, but could also drive you apart from each other without ever knowing why. Remember: always communicate even if silence is much easier. In the end being silent for too long will only lead to violence.
My next tip for maintaining healthy relationships with your roommates is to address things immediately. This ties into my last point of communicating. However, this tip addresses specifically when to communicate. Speaking up while something is happening is essential. By the time you're angry enough to say something, it may be too late, and your roommate doesn't understand why you are upset. For instance, your roommate keeps leaving their dishes in the sink and takes days to wash them. While you notice this happening, you can subtly say something such as, "I'd really appreciate it if you washed your dishes a bit sooner." This is a polite way to remind your roommate of something you had agreed on while maintaining stability. Some may not care to keep the place as clean as you do which is fine, but you need to communicate some expectations you have for them that are fair.
My last and final rule for having healthy relationships with your roommates in college is to have fun. This rule should trump all other rules because at the end of the day, you're only going to have so much time with each other. So you should all spend that time in an enjoyable way. You want to be able to look back on these times and have positive, happy memories about living in college. You're going to spend a lot of time with your roommates so find ones you like. If you aren't too fond of them, don't be afraid to do what is best for you. But no matter what, make sure that you have a good home and place that you feel comfortable returning to. Having a safe home environment can lead to so many more good things in your life as a result.
This post was written for Healthy Young Nevada by Dell, a High Sierra AHEC Student Ambassador.
References:
https://www.google.com/url?sa=i&url=https%3A%2F%2Fwww.dreamstime.com%2Fillustration%2Froommate.html&psig=AOvVaw0Dfwws2IF2tvtYqM1-oJ3z&ust=1677012983275000&source=images&cd=vfe&ved=0CA8QjRxqFwoTCPj4u6v-pP0CFQAAAAAdAAAAABAE