How do I Start Going to the Gym?
November 7, 2023

Posted by:

Healthy Young NV

Category:

Teen

Young Adult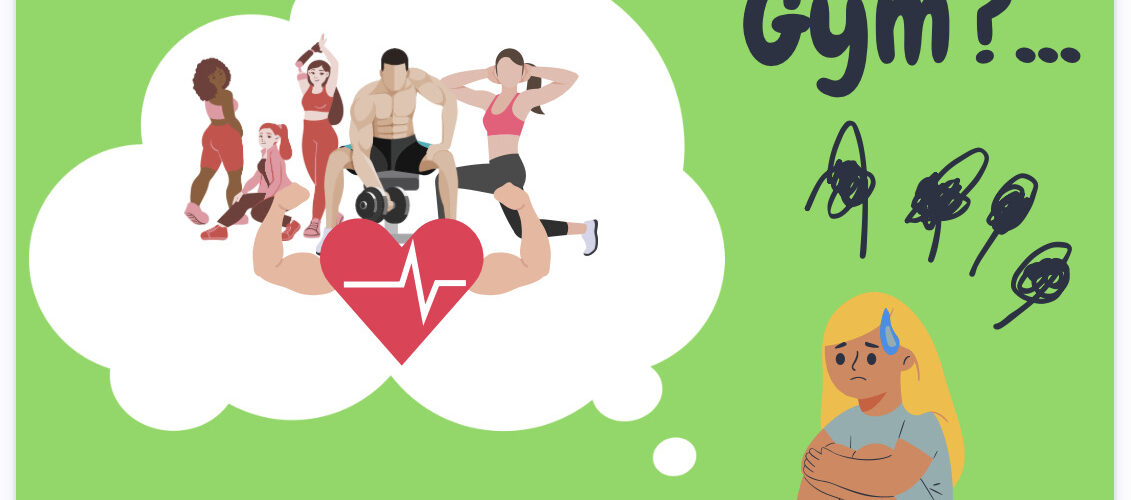 I feel like it's a universal experience where we get a random burst of motivation to get fit, right? You know like that familiar new years resolution where we will start going to the gym so we can get RIPPED and healthy. The population of the gym in January gets so filled up and congested, then as the weeks go by it starts to dwindle down.
I can confidently say my exercise and gym relationship was always on and off. I got this huge burst of energy and went into working out without any knowledge and was lost from the get-go. So, I would start working out my entire body and go exhausted so quickly and felt so lazy to continuously do it. Now, I consistently go to the gym and I've never felt happier with myself. What can we do to continue that motivation? I am here to give the perspective of someone who has never been healthy their entire life and wants to make a change.
Now if you want to get started, you have to ask yourself "what do I really want out of this?" The usual ones are:
I want to be healthy
I want to be fit
I want to feel good about myself
These are all real and valid goals. There is no wrong goal. However, one thing you have to think about is your relationship with the gym. I first went into the gym with a heavy heart. When I was diagnosed with anxiety and depression, I hated myself so much that I wanted to change anything and everything about myself. I went into it expecting change every time I walked through those gym doors. If there was no change, I would feel dejected and think "why do I even come here? I still don't like what I see." Your mindset is the most important thing with the gym. Nowadays when I go to the gym, I feel happy by simply going that day. It's a step in the right direction, no matter what. Regardless of if "I was only able to walk 5 minutes and I got so tired" or "I can only curl 5 pounds", as long as you go, you will get to where you want to be.
Everyone's goal when going to the gym will be different, so do not be afraid for being so. If you want to go to the gym to lose weight, gain weight, be fit, or be able to walk up stairs without feeling tired, then so be it. That is your goal. No one is going to stop you from achieving what you want to achieve besides yourself.
Once you have the proper mindset and goal that you want to achieve, now you have to give yourself time to plan out what you want to get done. The best way to get into the gym is to have a routine for yourself so that you come in prepared for whatever hits you that day. If you want to weightlift, then find workouts that work best for you. If you want to gain muscle without lifting weights, then find some calisthenics workouts. If you want to lose weight, you can hit cardio and look for a diet that works for you to lose those calories. If you want to be fit all around, then add all of them together! Remember, the key is to just go and do it. The first month of the gym is always the hardest because it's the time of learning. After that, the gym becomes a routine and the progress will come. For some, it starts to become fun because the exercises start to feel like a little game for the day. That's how I see it.
This post was written for Healthy Young Nevada by Claude, an intern at Immunize Nevada.