Being a First Generation College Student
May 30, 2023

Posted by:

Healthy Young NV

Category:

Teen

Young Adult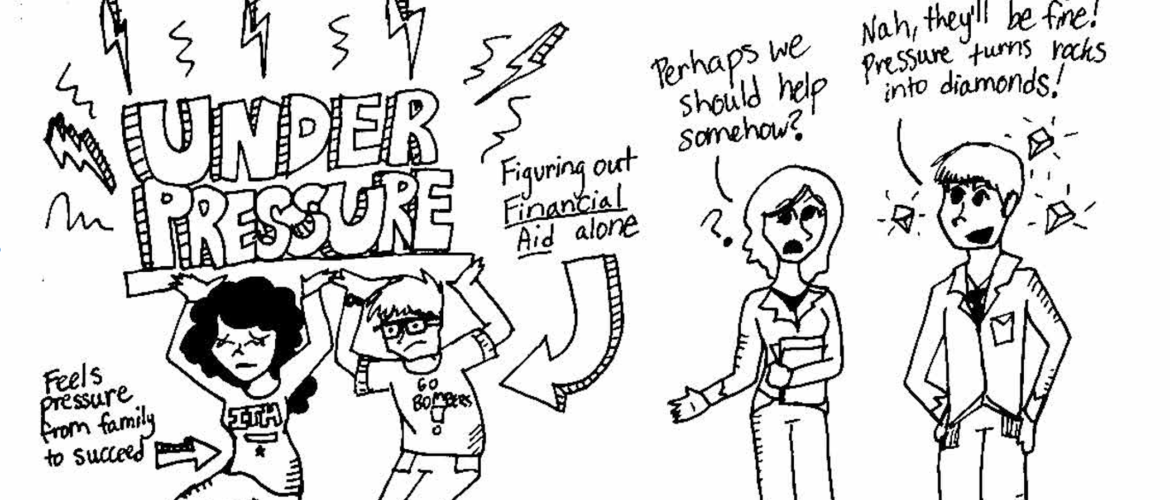 As a first-generation college student who started earning college credits from junior year in high school, to being right around the corner of getting my bachelors, it is one of the best attainments. Graduating high school for me was still one of yet my biggest accomplishments although not everyone thinks of it like this. Being able to graduate from high school in the US is a privilege that many youths don't take advantage of. This in fact is a big attainment in a Hispanic family as a person that grew up with many personal challenges
High school dropout, my father who has worked hard for years and years to be where he is at now. My father came from a background that isn't ideal, nor did it infiltrate graduating high school much less college… My mother, very first high school graduate in her family, who in fact went through many challenges just to graduate high school, which doesn't come close to being allowed in a college setting— Coming from parents who have very little to no knowledge about college, meant they weren't going on college campus tours, informational meetings, or even interested in the post-secondary education.
This simply meant that I had to educated myself on college if I wanted to attend. From college tuitions, to scholarships, majors, applications, even application fees etc. I was confused, even lost of the college to start with or if I even wanted to attend because of my little knowledge about college. I filled out application but never actually submitted any applications because I didn't think I would get in and this meant wasting money on yet another thing. I finally built-up courage to put in an application to an in-state university. 2-months later I got in, I gained little knowledge on some scholarships filled out some application Yet "No-financial aid was offered" I earned college credits in high school yet again "No-financial aid was offered", I wrote essays for scholarships yet "No scholarships were awarded", As a first generations student this was a big disappointment and another stress added but I didn't have anyone to ask for help much less anybody to really know what its like to put so much effort into the application and know the feeling of being declined a scholarship/grant.
But coming into the school, I met a few other first generation college students that had the same struggles. This including knowing how we were going to pay for college, if there was even enough to pay with all other payments, and overall, just looking and getting accustomed to the college life. As a first generation student, we can't go to our parents to ask for help with material, applications like FASFA college registration etc., we also struggle to ask for help sometimes because we aren't used to it, and most of all we carry a large amount of pressure on our backs to graduate college to break the generational flow. But this is meant for other first generation college students, to let you know that you aren't alone! There are so many other first generations college students going through the same thing and a lot of college staff that are willing to help you just have to build connections.
It's going to be hard and it may or may not get easier, you'll get very exhausted maybe even unmotivated but keep moving forward, your experiences and success are a benefit to the society as a person coming in to college with many challenges and overcoming them, it will influence so many other first generation college students.
This post was written for Healthy Young Nevada by Jackie, an intern at Immunize Nevada.
Resources:
https://theithacan.org/opinion/editorial-first-generation-students-should-have-program/