5 Ways to Build Confidence in the Gym
July 19, 2021

Posted by:

Healthy Young NV

Category:

Young Adult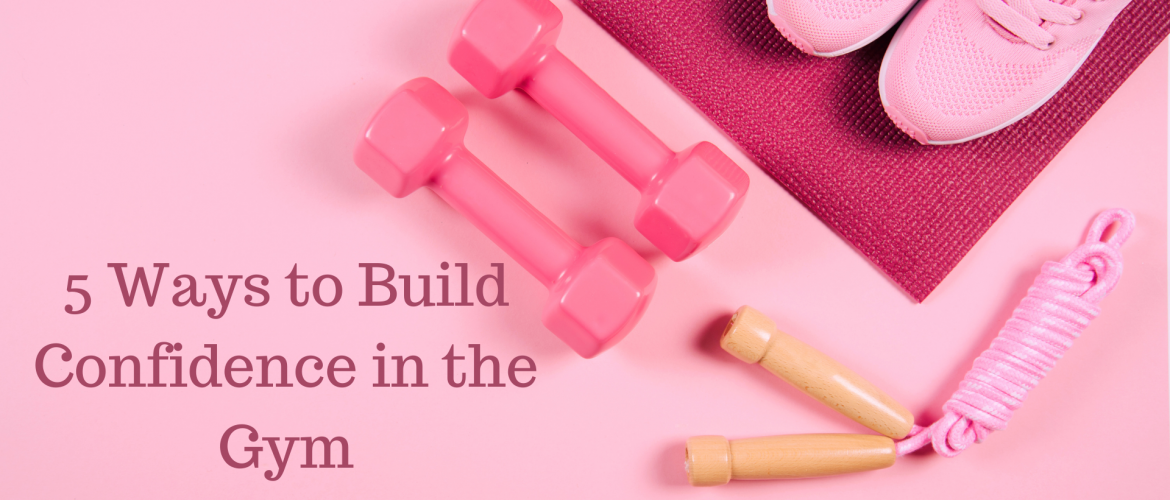 Now that gyms are starting to re-open and many are dropping their COVID restrictions, such as the mask mandate, there may be a little hesitancy in wanting to get back into that gym routine. Through this pandemic, most people, myself included, have invested in home workouts and have grown to love Chloe Tings, a popular fitness youtuber, Tik Tok workouts, and of course the workout section at your local Marshalls and Ross. Although we have benefited from working out from the comfort of our home, there are many individuals who missed the environment the gym provides for them. Being in the gym forces you to be productive and have a good workout in ways that home workouts sometimes cannot (Of course no shade to the yoga mat sitting in my closet). That being said, in this post, we are going to talk about 5 ways that you can boost that confidence in the gym and ways to accommodate your workouts in ways that will allow you to stay in one spot for most of your workout routines.
Pick one spot in the gym & find a routine that works with it
In general, people feel more comfortable when they do not have to walk around a crowd of people. I admit – it can be intimidating, but that is the plus side of having a workout routine that allows you to stay in one spot. Based on what we have been talking about thus far, the first way to build confidence in the gym is to find a routine that makes it relatively easy to stay in a limited space.
Wear clothes that make you feel good
Another effective way to build confidence in the gym is to wear clothes that make you feel good and clothes that make you feel comfortable. Now when you read that sentence you probably thought of two completely different gym outfits, and that's okay. An outfit that may make you feel good and confident could be a sports bra with some cute leggings from Fabletics. An outfit that may make you feel comfortable is a baggy t-shirt and some loose shorts. No matter what that outfit may be, the most important thing is that you get to wear whatever is comfortable to you. At the end of the day, you're the one doing the workout and you get to decide what you want to wear doing it – either way you are going to be looking good!
Start slow
While a good outfit can really help you build confidence in the gym, it is also important to understand that confidence isn't built overnight. Start slowly in your workouts and progress your way up to a more difficult level. Remember, try not to compare yourself to others around you in the gym, because nobody was perfect when they started at something. It is over time that you build those skills, and you build that confidence, so on your toughest days do your best to remember that.
Plan your workout when it is not busy
Going to the gym when it's not busy is also an effective way to feel more comfortable at the gym, and possibly result in a more effective workout. Working out when there's less people around you may encourage you to go to different machines that you haven't gone to before because there's generally a lot of people in that area. If your schedule allows you to change the times, try going to the gym early around 6 or 7 a.m. or around 2 and 3 p.m. when most people may be at work. Going when the gym is emptier may allow you to find more confidence in performing workouts and stepping out of your comfort zone.
Group Fitness Classes
Lastly, a group fitness class may help you build relationships with people in your gym and possibly find a workout buddy that may struggle with the same things you do. A lot of local gyms do offer training classes or group fitness classes. Through this you can find someone so you can work out with throughout the week and can give you somebody to hold you accountable. I completely understand if some people like working out alone – I am one of those people myself – but for those that want a workout buddy, this may be a good option for you.
On that same note, it might also benefit you to bring a friend with you to your gym workouts. Sometimes just having that person with you to help figure out the new equipment helps with building your confidence back up too.
No matter what, it is important to always remember that everyone starts at the beginning, and nobody is better than someone else at the gym. One thing that was not heavily mentioned in this blog post was patience, as stated no one starts out perfect at something in the beginning. With time you will find yourself becoming more confident in your abilities. Believe in yourself and believe in the goals you have placed for yourself. It just takes a little consistency and a little confidence in yourself to push yourself towards your goals.
—
This blog was written by Victoria, an intern with Immunize Nevada.