How Not to Stress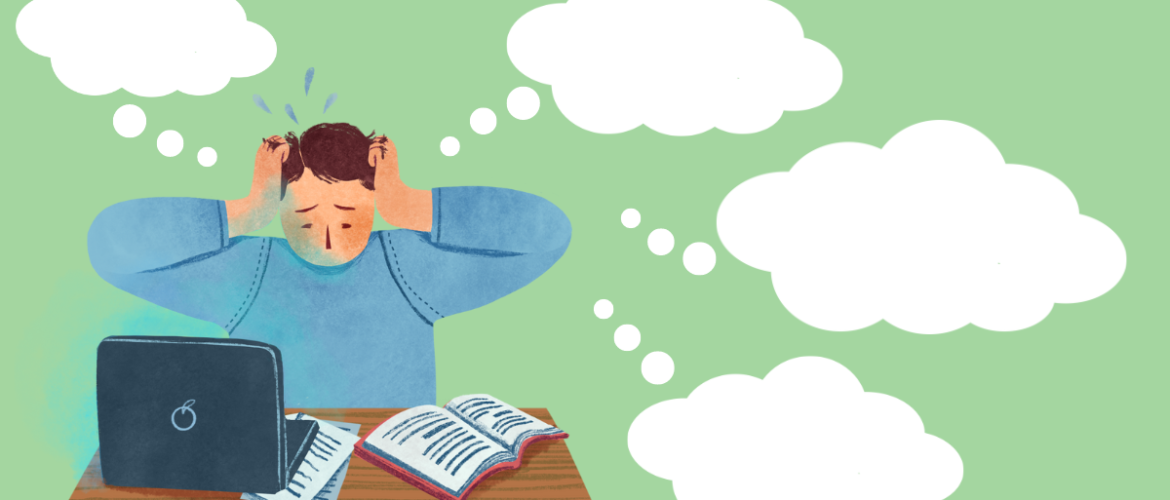 I remember my first day in 7th grade I witnessed a fight in front of my locker. I was terrified because I never experienced something like that before. Middle school was scary for me already and for that to happen, I was even more terrified. It wasn't easy to just forget about what happened. I had other thoughts that were going through my head too. Will I be able to fit in? What is studying? Do I have any friends? Should I raise my hand? All these thoughts ran inside my head without any answers.
In middle school, I was introduced to studying. It was new to me and I had to adapt to a new learning skill. I had my science teacher, Mr. Green, guide me in how to study for quizzes and tests. I was stressing over how I was going to study. However, after listening to my science teacher, I was able to understand and see how to study. Being able to study helped me mentally because I was able to get good grades on my quizzes and tests. Education Boosts Mental Health states, "Research shows that studying can improve mental health by broadening your intellectual, social, and emotional horizons. Attending school can also expand your knowledge, help you meet new people, further your goals, improve your career and even help you build better-coping mechanisms." I learned that studying helped me plan things ahead of time. I was able to time manage my time. I was able to take notes during class. Studying helped me stay focused in school and helped me better my mental health in school.
I remember my lifestyle in middle school also affected my mental health. Mentally, I was overthinking whether I should try to fit in with all the cool students or just focus on school. I told myself I wanted to have friends that were good for my mental health. I didn't want friends that were going to get into trouble all the time with teachers or their parents. I wanted friends that were going to make an impact on me positively. I had friends that wanted to play sports, hang out in the park, study together and play video games together. Everything we did together as a group was positive and it made a positive impact on my mental health. In the article, Friendships: Enrich your life and improve your health, Mayo Clinic Staff states, "Friends prevent isolation and loneliness and give you a chance to offer needed companionship, too. Friends can also: Increase your sense of belonging and purpose, Boost your happiness and reduce your stress, and Improve your self-confidence and self-worth." Having friends that made a positive impact on my mental health made me have a healthy lifestyle. Also, enjoying moments with my family wasimportant because I wanted to make them happy that I was doing good in school. "Education can also improve mental health by providing a sense of accomplishment. Some find that completing assignments and earning a degree gives them a feeling of pride and a boost in morale." (Education Boosts Mental Health). Getting good grades, and having good friends helped my mental health.
 Overall, my middle school experience helped me realize that my mental health is important to me because I want to live a healthy life. Life in general is stressful but we can make it less stressful by having a healthy lifestyle with a healthy mentality.
This blog post was written for Healthy Young NV by a High Sierra AHEC Student Ambassador.