A Healthy Gut = A Healthy you
January 6, 2022

Posted by:

Healthy Young NV

Category:

Uncategorized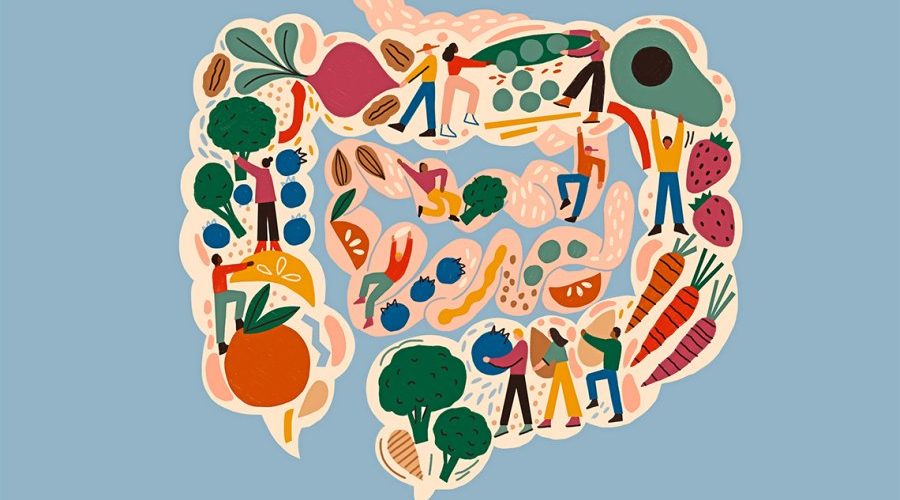 A Healthy Gut = A Healthy You 
What is Gut Health? 
What do you think of when you hear the term "gut health?" If you think it must deal with your "gut," you are on the right track! It essentially describes how well your gastrointestinal tract functions and if there is a balance of all the "good" bacteria in the many parts of the gastrointestinal tract. When we talk about good bacteria, that refers to your Gut Micro-biome. Think of that as the home of all the bacteria in your digestive tract. They assist in breaking down food and turning them into nutrients your body can use. These good bacteria do not just break down nutrients, but they also keep all the "bad" bacteria in check. The good bacteria multiply so that the bad bacteria do not have space to grow.
Why is Gut Health important? 
An estimated 70 million people in the U.S. suffer from health problems that occur in the digestive tract. Individuals may not know this, but a healthy gut helps maintain a general well-being of health. Numerous studies suggest that there are demonstrated links between gut health and the overall immune system, mental health, mood, autoimmune disease, skin, endocrine disease, and cancer. Some tell-tale signs of having bad gut health, or an unhealthy balance of bad bacteria, can include: 
Consistent upset stomach

Unintentional weight gain or loss

Sleep disturbances 

Constant fatigue 

Skin irritation 

Food allergies
In more worst-case scenarios, having an unhealthy balance of bad bacteria may result in higher risk of: 
Irritable bowel syndrome (IBS): Disorder that affects the large intestines which includes:  cramping, abdominal pain, bloating, gas, and diarrhea / constipation (or both).

Crohn's Disease: A type of inflammatory bowel disease (IBD). It causes inflammation of your digestive tract, which can lead to abdominal pain, severe diarrhea, fatigue, weight loss and malnutrition.

Ulcerative colitis: An inflammatory bowel disease (IBD) that causes inflammation and ulcers (sores) in your digestive tract, which can lead to rectal bleeding, bloody diarrhea, abdominal cramps, and pain.

Cardiovascular Disease: any disorder that affects the heart or blood vessels 

Kidney Disease: damage and lack of kidney function 

Cancer: increased risk of stomach and colorectal cancer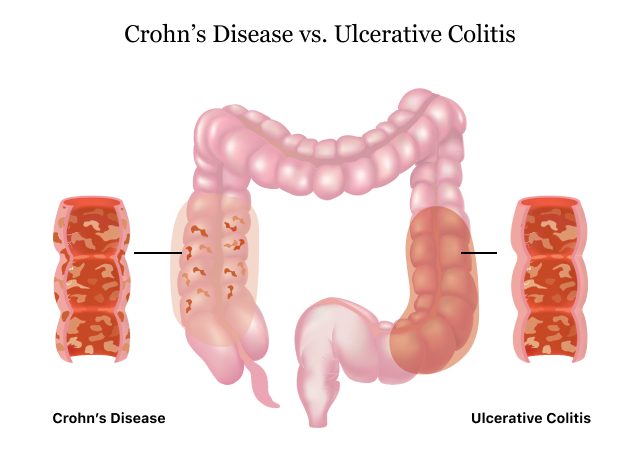 Ways to increase your Gut Health. 
With all the potential risk factors of having bad gut health, there are a bunch of simple ways to improve gut health and overall improve your general health. Lower levels of stress can help with gut health, and below are some activities that can aid in lowering stress levels:
Meditation and relaxation

Yoga: poses and breathing exercises

Massages: anywhere there is pain or discomfort 

Proper Sleep: 7-9 hours
 On top of lowering stress, some other ways to increase your gut health include: 
Eating slowly to promote proper absorption of nutrients, which can help reduce digestive discomfort

Eating a healthy, well-balanced meal and having a healthy balance of fibrous foods, such as vegetables, fruits, whole grains, and legumes

Staying hydrated helps the mucosal lining of the intestines to maintain balance of good bacteria

Take prebiotic or probiotic supplements 
Probiotics provide food that is meant to promote growth of good bacteria in the gut, while probiotics are ingesting the live beneficial bacteria. An important fact to keep note of is to always consult a healthcare provider when choosing the right prebiotic or probiotic supplement, because not all over-the-counter supplements are high quality or will provide actual benefits. Not only the ways mentioned above are an easy fix to increase your gut health, but in doing so you are providing an overall increase to your general health. 
Think of all the easy ways you can do to increase gut health, like getting enough sleep or eating healthy. The majority of the ways listed above go hand in hand with maintaining an overall healthy state. Gut health may have been something you have never heard of before, but one thing to note is that your gut is almost like your "second brain" in which our gut, in communication with the actual brain, plays a key role in certain diseases in our bodies and in our overall mental health. If you think you have tell-tale signs of bad gut health, please do not hesitate to contact a healthcare provider to further assess the situation. 
Resources: 
https://health.ucdavis.edu/health-news/newsroom/what-is-gut-health-and-why-is-itimportant/2019/07 
https://www.healthline.com/health/gut-health#treatment
https://www.webmd.com/digestive-disorders/ss/slideshow-how-gut-health-affectswhole-body