Top 10 Tips to Survive Your First Semester in College
August 26, 2020

Posted by:

Healthy Young NV

Category:

Teen

Young Adult
Moving away from home and starting adult life never really hits you until you have all your stuff in the car. When you look at your hand with your class schedule for next year, and your parents are asking when you'll be ready to leave – that's when you get nervous.
One thing that all college students will tell you is that freshman year is hard. Along with how much fun it can be, the stress, unfamiliarity, and homesickness is quite the challenge. The first semester is the most difficult by far. Not only is everyone trying to figure out the how to get good grades in college, but most people still haven't found their group of friends. With all these issues pilling up, it can be very difficult to have a successful first semester. To help with some of these challenges, here are some top 10 tips to survive that first semester of chaos.
#1 Walk your classes before the first day of school
Before the semester even starts this is something that will really help with anxiety on the first day. College campuses are much bigger than most high schools, and so making sure you know where on campus your classes are is critical. I personally was super nervous about being late on the first day of school, but I went and walked my schedule the week before classes and it really helped my day go smoothly. Make sure that campus is open when you walk your classes. Being able to go in and actually find the room is super helpful because some of the buildings can be confusing.
#2 Get to know your roommate and others in your residence hall
This one is so important if you want to make it through the first semester, especially without immense homesickness. I went to college 30 minutes away from my house so I didn't experience the same level as some of my friends, but if you don't work to meet people, it can be tough. I suggest that starting on move-in day, you try to introduce yourself to everyone, even if it's only a quick smile and hello. Trust me, everyone is in the same boat and just wants to make friends. Just becoming acquainted with people will help you later. Then in your classes you might recognize people, and it could start possible friendships.
#3 Become an expert on course requirements and due dates
One thing I quickly noticed about college is everything is done online. This includes assignments and messages from your professor. It is super important to check these online platforms regularly. Commonly, professors will post homework but not remind students in class, so if you don't look you can miss the due date.
#4 Find the ideal place for you to study
If you're like me, you might struggle focusing doing homework in your room. With distractions like your roommates and various technology, it can be difficult to be productive. The best way to combat this is to find a few great study spots. I have three good ones I tend to go to and it makes completing homework a lot easier.
#5 Take advantage of the study resources on campus
A really amazing thing about UNR is how many different study tools they have to help students. Places such as the tutoring, writing, and math centers can be amazing resources in order to succeed in classes. The biggest tips regarding these is to use them early. Oftentimes students will wait to seek help in their classes until it is already too late. By using them right when you don't understand material instead of waiting until the test, you will have a better chance of success. You can find these resources and study tools on your college or university's website. You can also reach out to your instructor(s) on how to access these on-campus resources.
#6 Use a planner (Either online, physical, or both)
If you have never used some type of calendar or planner, guess what? Now is the time to start. Having a reliable way to remember all of the due dates and events is a must. I personally have always used an educational planner, but this year I decided to start using my online calendar more. It is really useful when you need to look up what you have planned on the fly, and the one I use can be viewed and edited on both my phone and computer. This is super helpful. I mostly put events and appointments on my calendar, and use my physical planner to keep track of exams, and homework due dates.
#7 Look for ways to get involved on campus
This is probably the most shared tip for any incoming college student, but it truly is an important one. Sometimes if you don't connect with the people in your residence hall, or you're living off campus, it can be hard to make friends. This makes being involved in campus clubs and activities that much more important. Most schools have a bunch of activities and club fairs at the very beginning of the year. Be sure and attend these and it will give you some insight on what might interest you. Also for students like me that are interested in going to medical or graduate school, it is super important to be involved and start early. Doing things such as participating in a club or volunteering can be a great way to learn and meet new people.
#8 Be sure to take time for yourself
Especially around the time of midterms and then finals, this tip can be hard to accomplish. Very driven students will often want to just push through stressful times and put off taking time for themselves. Don't do that – it can really harm both your mental and physical health. I like to take at least one morning a week and plan some "me time". I enjoy sitting and watching movies or listening to music, and when I'm done I always feel so much better. I also would say that exercise is the best way to keep stress under control. Going to the fitness center, even if it's just 30 minutes to an hour, will help your body stay healthy and clear your mind. Doing these simple things a few times a week will help with happiness and performance in your studies.
#9 Try to make sleep a priority
One thing that most times gets thrown out when students enter college is how much sleep they get. You must try your hardest to not let this go. Sleep is so essential to how our bodies function and without it, it will be even harder to stay happy and healthy. Try to plan ahead with different activities and assignments – this will make it easier to consistently get enough time to rest. I like to do assignments way ahead of time so if things come up suddenly, my sleep schedule isn't the one to suffer.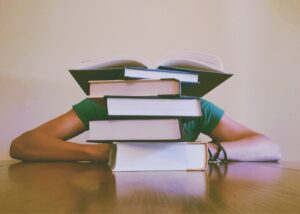 #10 Be prepared to get sick, there are germs everywhere
Lastly, and this is important, be prepared to get sick in the first semester, because it's going to happen. When you are around other people all the time, germs are consistently being spread. Try to combat this by washing your hands often, eating healthy, and having medicine on hand. When I got sick this semester it was awful. Nobody tells you how much worse it is to have a cold when you share a room with someone. Trying to survive the night and not wake your roommate up at the same time is truly a daunting task. Also be aware of the resources on campus that are available. At UNR there is a health center that students can go to free of charge. This can be really helpful for students from out of town.
UNR's website, for instance, has a handy First-year student guide, where you can find information about the student health clinic, along with other information: https://www.unr.edu/first-year. UNLV's website is similar – they have a "Wellness and Recreation" tab under Campus Life, found here: https://www.unlv.edu/campuslife/wellness-recreation. Note that not all college campuses have health centers, but most of them should.
Stay up-to-date on COVID-19 restrictions at your university/college. If you attend UNR, visit: https://www.unr.edu/coronavirus to learn more. If you attend UNLV, visit: https://www.unlv.edu/coronavirus to learn more.
If you try to use all these tips in your first semester, it will put you on the path to a great year and college life. Just remember, college can be some of the most fun and enlightening years of your life. Do all that you can to let it live up to those expectations.
This blog was written by Jules, a volunteer with Immunize Nevada.