The Birds and the Bees: Birth Control Methods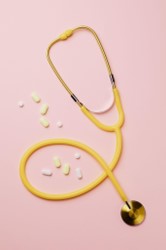 Sexual health, a taboo topic for many but very important to learn about. Partaking in sexual intercourse can be overwhelming for college students with many fearing pregnancy. However, there is a solution to better subdue this fear.
Contraceptive methods can help prevent pregnancy and help you live an anxious-free life. Unfortunately, most of these methods are designed for women. With this, it is important that both young women and men are educated on what these methods are and how these methods can impact the body.
Methods of Contraception
There are many types of contraceptive methods out there. Condoms are the most common method and should be worn when engaging in sexual intercourse. Hormonal methods like birth control pills and injections work to suppress ovulation. These methods are designed for women. Talking with your healthcare provider can help you make a decision on which hormonal method works best for you.
Condoms: These barrier devices work by collecting semen and preventing it from entering the vagina. Latex condoms are highly recommended. These condoms are proven to be the most effective in preventing unwanted pregnancies.
Combined Birth Control Pills: These oral contraceptives contain the hormones estrogen and progestin. They work by suppressing ovulation and must be taken everyday at the same time.
IUDs: Intrauterine devices, better known as an IUD, are devices that are placed inside the uterus. The copper IUD, which can last up to 10 years, and the progestin IUD, which can last up to 6 years, are the two main types of IUDs. These IUDs both work to prevent pregnancy.
Vaginal Ring: Similar to the IUD, the contraceptive ring is placed in the uterus. It releases the hormones progestin and estrogen. It is taken out the fourth week when your period starts. After your period ends, you place the ring back into your uterus.
Skin Patches: Skin patches release the hormones progestin and estrogen into the bloodstream and are placed on the abdomen. These must be switched out every week for three weeks but taken off on the fourth week.
Injections: Progestin injections are given every 3 months by a healthcare provider. Depo-Provera is a common brand name injection that impacts ovulation and prevents pregnancy.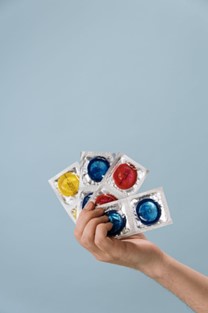 Condom Broke?
No need to freak out! If you were partaking in sexual intercourse without the usage of a barrier method such as a condom or a contraceptive method, there is a solution!

Emergency contraceptive pills

, often called the morning-after pill, can be taken after unprotected sex. The sooner they are taken the better! However, they can only be taken up to 5 days after unprotected sex.
Can Contraceptive Methods Help Prevent STIs?
Birth control pills, IUDs, injections, skin patches, and vaginal rings do not help prevent sexually transmitted infections. However, barrier methods, such as latex condoms are proven to provide protection against some sexually transmitted infections like chlamydia. While condoms can reduce your risk of getting a STI or human immunodeficiency virus (HIV), they are not always foolproof. There will always be some risk which is why it is important to get tested before and after partaking in sexual intercourse.
Stay Safe!
Young women and men must take precautions when engaging in sexual intercourse. It is also important that you and your partner are consenting BEFORE any sexual activity takes place. Consent is mandatory.
As you enter young adulthood, it is vital that you keep your sexual health in check and stay educated on different birth control methods. Do not be scared to talk to your healthcare provider when you believe a method is not working for you. Have fun, get tested, and stay safe!
This blog post was written for Healthy Young NV by Rina, a Youth Advisory Council Member.
References