Sun Safety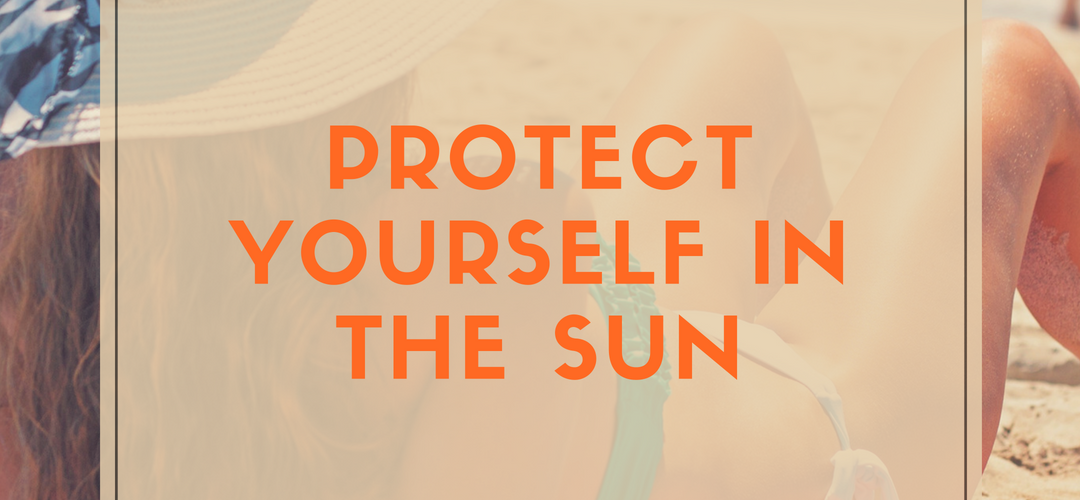 As a little kid did you ever get one of those lobster-like sunburns that had you slathering on aloe and peeling skin off your nose and shoulders? How about a deep dark tan that showed off all those hours spent playing outside with your friends? How about just a "base tan"?
All three of those things indicate sun damage of varying degrees. Sun damage, caused by UV radiation from the sun or indoor tanning devices, can lead to skin cancer. This includes basal cell and squamous cell carcinomas along with melanoma, the deadliest form of skin cancer.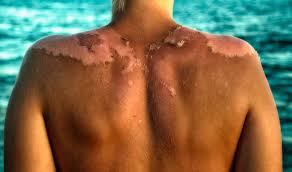 Why should I worry about skin cancer now?
It's estimated that one in five individuals will be diagnosed with skin cancer in their lifetime. In fact, melanoma is the #1 cancer for young adults ages 25 to 29, and the second most common cancer among teens and young adults ages 15 to 29.
The majority of sun exposure for individuals occurs before the age of 20, and just three blistering sunburns in childhood can double the change of melanoma. Protecting your skin from a young age can have a huge impact on preventing skin cancer in the future!
What's the best way to protect myself from getting skin cancer?
Protecting yourself from damaging UV rays is simple when you follow the 5 S's of sun safety.
Slip on sun protective clothing, such as long sleeves and pants. Some clothing manufacturers even make clothes from fabric that has UV protection built in!
Slop on broad-spectrum sunscreen of SPF 30 or greater. Broad spectrum means the sunscreen protects against both UVA and UVB radiation. Be sure to re-apply every two hours, or more often if you're sweating or enjoying the water.
Slap on a hat, the wider the brim the better. A hat can help protect your scalp, ears, neck, and face, areas that sunscreen is often not used or hard to apply.
Seek shade or shelter during peak sun exposure times, generally from 10 a.m. to 4 p.m.
Slide on UV-protective sunglasses to protect your eyes. Did you know that you could get melanoma in the eye? Yikes!
Should I be checking my skin for signs of damage?
Yes! It's always a good idea to be aware of your skin health so if suspicious moles crop up you can find them early and have your health care provider check them out. Giving your whole body a look-over once a month is suggested, and it helps to have a friend that can check your back, scalp, and other hard to see areas. Remember to check your nails and bottoms of your feet too; skin cancer can crop up anywhere on the skin! Look for the ABCDE's of melanoma when checking your moles. They are:
Asymmetry: one half of the mole is unlike the other half.
Border: the mole has an irregular, scalloped, or poorly defined border
Color: the mole's color changes from one area to another, and may have shades of tan and brown, black, and sometimes white, red, or blue.
Diameter: While melanomas are usually larger than 6mm (the size of a pencil eraser), they can be smaller.
Evolving: A mole or skin lesion that looks different from the rest or is changing in size, shape, or color should always get checked by a health care provider.
An example of melanoma between the toes
What else should I know about sun safety and skin cancer?
There are many myths about skin cancer and sun safety, but you don't have to fall into that trap. Here are a few more facts to arm you with the information you need to be sun smart:
Skin cancer can happen to anyone, regardless of age, skin or hair color, or the number of moles on one's body. Did you know that Jamaican singer-songwriter Bob Marley died at age 36 from melanoma that grew underneath a toenail?
You don't need to ignore sun safety in order to get your vitamin D. Just a few minutes of sunshine a day can get you all the vitamin D you need. And, you can also get it through foods like mushrooms, fatty fish like salmon or tuna, cheese, and egg yolks.
Tanning beds aren't a safe alternative. Just 20 minutes in a tanning bed equals three hours at the beach with no sun protection.
Some people are concerned about chemicals in sunscreens. There are many types of sunscreen that rely on physical sun protective mineral ingredients such as titanium dioxide and zinc. Check the Environmental Working Group's sunscreen guide at org to find effective, more natural options.
Written for Healthy Young NV by Nevada Cancer Coalition.