Summer Water Safety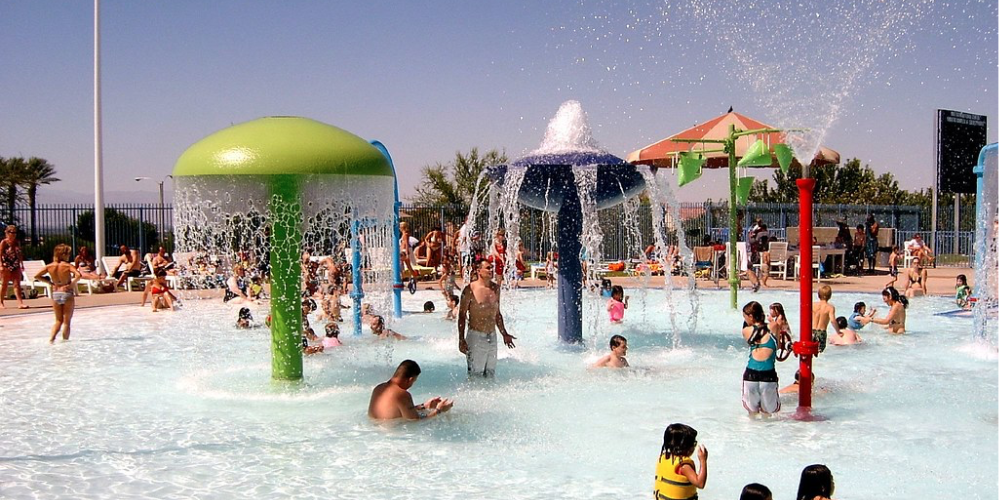 You're at your local pool hanging out with your friends, celebrating the beginning of summer break. Spending your time splashing in the water chasing your friends, your foot suddenly cramps up and you're forced to get out of the pool. As you limp out of the water to deal with the tired muscle, you suddenly realize your body is as red as a lobster; you've got a bad sunburn! Unfortunately, this scenario is not unlikely for many young Nevadans heading to the pools and coasts this summer to escape the heat. But what can you do to help protect and prepare yourself for the water this season?
I'm going to say this a thousand times: wear sunscreen!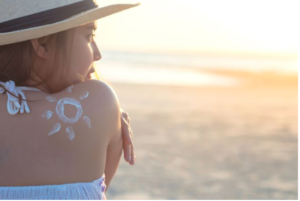 Ah sunscreen, the thing that parents love to have you lather your body with before you head out in the summer heat. "Sweetie, did you put your sunscreen on?" was a staple phrase I heard growing up in Las Vegas and I was not the protective lotions' biggest fan. But you know what? If I knew then about how many times I ended up spending my summers with painful and itchy burns, I would have done it all differently. The mild inconvenience of applying sunscreen beats the days of annoying sunburns.
Hot tip: Remember to check how long your sunblock lasts on the label. One coating will probably not be enough for an entire day at the water park in 110 ℉ heat. If in doubt, reapply. It's better to be safe than sunburned.
Make sure to drink and bring plenty of water.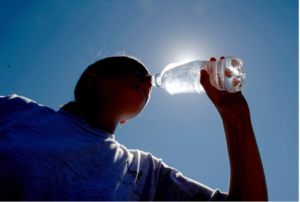 More than a third of your body is made up of water so it makes sense that H2O is kind of important, especially when you're in the heat all day. By the time you start to get thirsty here in the desert, the chances are you're probably already dehydrated. So instead of waiting to get light-headed or completely parched, just make it a habit to keep a water bottle around. Staying hydrated is key to preventing issues like heat stroke, as well as decreasing chances of other issues at the pool, such as muscle cramps.
Last month at Nevada's high school state championships in Carson City, I talked to my younger brother Jalen, who is a veteran swimmer and has served as a youth coach. I asked him what he thought people often failed to do when going for a swim. "It's definitely stretching before you get in the water" he told me. The reason why stretching is important before getting in the water is is simply that swimming is a full body workout. In order to swim or even just tread water, you are constantly using muscles that you typically would not use. Stretching can help warm up your body before getting in the water, which can not only reduce the amount of cramps you get, but also the muscle fatigue after getting out of the water. Although stretching is a great way to keep your muscles nimble and flexible in the water, a different approach is needed for avoiding the infamous stomach cramp.
Myth or Truth: Waiting thirty minutes after eating before swimming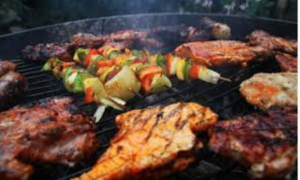 This is something that I personally heard a lot of growing up but I never could figure out if it was true. The basis of this argument lies on the idea that if you eat food, all the blood will go to your digestive tract, leaving your arms and legs weaker and risking getting a stomach cramp. So is this true or just a tale? The answer is… complicated. It is true that blood will be diverted away from your limbs towards your digestive track if you were to eat a very large meal, however, if you're just walking around in shallow water or floating on an inner tube then chances are you'll be fine. In addition, a small snack won't necessarily give you a stomach cramp. However, if you are planning on doing any lap swimming or open water swimming (ie: the ocean) where a stronger amount of effort is needed, waiting at least thirty minutes after a big meal might be a good idea. Additionally, everyone's body is different, so if you don't feel comfortable getting in the water after having some food, then give yourself a break. Thirty minutes is a small price to pay for discomfort and painful stomach cramps.
With summer weather fast approaching, taking a dip into the pool or lake is a hot weather necessity. Before you do, remember to take these tips with you so you can enjoy your summer without worrying about sunburns or muscle cramps!
This blog was written by Jared, a Northern Nevada Youth Advisory Council member.
Resources:
https://newsnetwork.mayoclinic.org/discussion/mayo-clinic-minute-should-you-wait-30-minutes-to-swim-after-eating/
https://www.mayoclinic.org/diseases-conditions/heat-stroke/symptoms-causes/syc-20353581
https://www.mayoclinic.org/diseases-conditions/muscle-cramp/symptoms-causes/syc-20350820