Staying Organized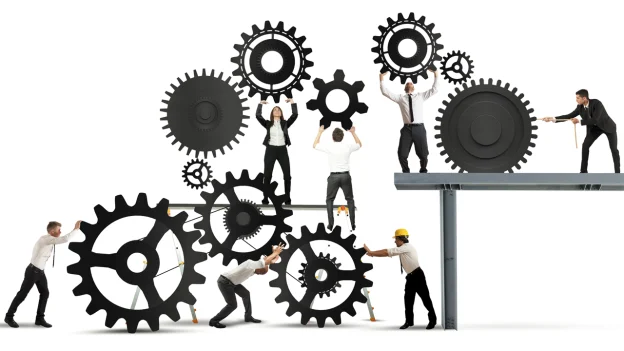 When you think of organizational skills, what's the first thing that comes to mind? For me, it's properly planning out events ahead of time, tracking your progress, and even taking breaks. Organizational skills always come in handy whether it be for school, work, or even your daily life!
When I first entered high school, I thought that staying ahead and keeping my work organized was unnecessary. However, this changed the moment I entered sophomore year and had a sudden increase in workload. I went from having all the time in the world to struggling to complete my work on time and had issues with balancing school, friends, and life. At this point, I adopted many organizational tactics that I learned from friends and guides online. Below are the strategies that you can use to help you succeed!
Setting Goals
Setting goals is probably one of the most effective first steps you can take in developing your organizational skills. It helps you stay focused on a single goal rather than being all over the place. One example of this would be to set the goal of getting straight A's. Even if you don't reach this goal, it helps you maintain a clear line of sight, preventing you from going off on a tangent.
Daily Routine
Having a daily routine will greatly speed up the journey in developing your organizational skills. To make a daily routine, consider your normal week. Do some days have a heavier workload than others? What days are you completely free? By answering these questions, you can start to form a daily routine. A great way to start would be to set aside a few hours every day purely for any work you have to complete. By doing this, you can drastically reduce the amount of cramming and procrastination, making your goals more achievable.
Agendas
Along with a daily routine and a goal, using an agenda or a scheduling application like Google Calendar can help you keep track of what you have to do each day. This will make sure that you know exactly what you have to do each day. There were many times when I would miss a meeting or an important assignment because I completely forgot about it. By writing these things down on an agenda or schedule, you avoid these situations.
Taking Breaks
Thinking of taking breaks as an organizational skill is unintuitive. The reason why I believe that taking breaks is so important for staying organized is that it helps you stay motivated. It's difficult to stay dedicated to a daily routine and a goal if all you do is work without taking any breaks. Breaks also allow you to take time to reset your mentality and see what else you can do to pursue your goals. However, if you're not careful with your breaks, they can easily lead to you becoming demotivated.
The tips above are just a few ways you can start on getting organized. To further your organization skills, you can check out this website:
https://zety.com/blog/organizational-skills#:~:text=Organizational%20skills%20are%20the%20abilities,to%20achieve%20the%20desired%20outcome.
Staying organized is one of the most important skills you can have in all stages of life. By following some of the tips mentioned above, you can start developing your organizational skills. Getting into the habit of staying on track will take some time, but don't give up! Staying dedicated to developing this skill will only benefit you in the present and future.
This post was written by Neil, an intern at Immunize Nevada.