Staying Healthy in Isolation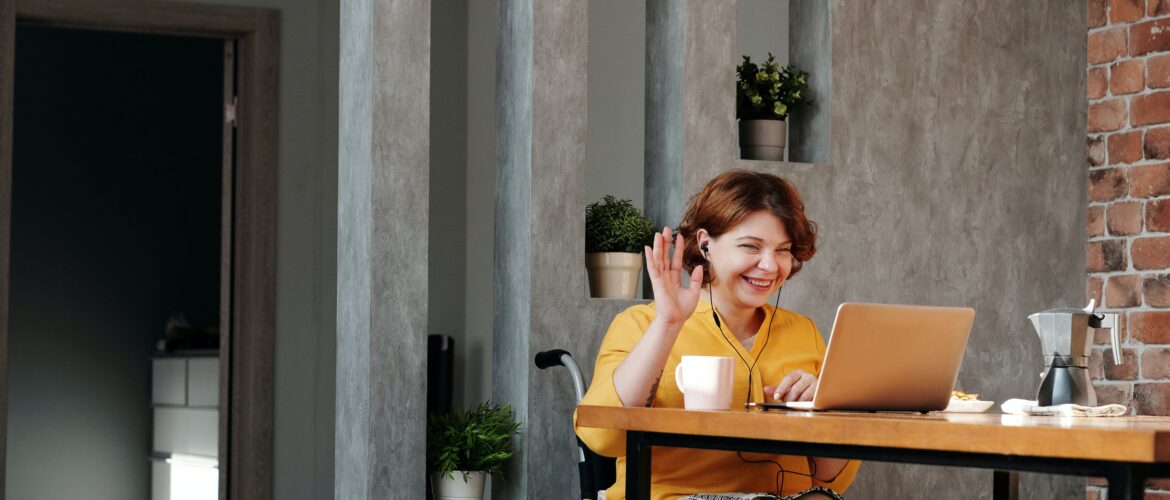 Distance learning, work closures, and shutdowns of virtually everything recreational can make it difficult to stay physically, mentally, socially, and even spiritually healthy. Despite this, your health is, more than ever, of the utmost importance and there are many ways that the unfortunate consequences of these times can be turned into a blessing, even if you are completely isolated or alone.
Generally, your overall health is split into four very broad categories: physical health, mental/emotional health, social health, and spiritual health. While there are also different types of health such as financial, occupational, etc., bodily health always comes first. Lots of factors can affect your health and sometimes these factors affect more than just one subcategory of your health (for example, getting in a physical fight might affect your physical, mental, social, AND spiritual health, whereas stubbing your toe probably only affects your physical health). While people may react differently to these factors, one thing has certainly affected us all adversely over these past couple of months during the COVID-19 pandemic lockdowns – that is, mandatory isolation (whether by force or simply a consequence of widespread closures). It is critical to consider the fact that your physical health can affect your mental health, your mental health can affect your emotional health, your emotional health can affect your spiritual health, and so on and so forth; these different aspects work together to define who we are and how we act. That being said, if isolation/quarantine as a result of the COVID-19 pandemic has negatively impacted one of those (which is extremely likely), it has likely impacted all of them due to the severity of its consequences. Whether it's the stress from a struggling world or as a struggling individual, not seeing friends and going out, or even just the gym being closed, there are many things that you can do to remedy your situation for all types of health – and even come out on top.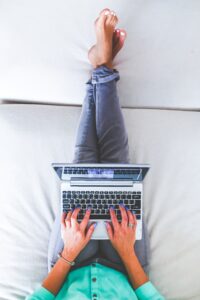 Physical health has to do with the objective functioning of one's body and has a very direct impact on who you are, how you act, and who you have yet to become due to its ties to mental and even social health.
Ways to promote physical health while isolated:
Exercise – There are plenty of ways to exercise without equipment and plenty of information online on how to get started, like following an exercise video. Exercise also can improve your mental health and can help you feel much better overall. When you exercise, your body releases endorphins, which are chemicals in your brain that make you feel energized and happy. Exercise has been shown to improve symptoms of depression and anxiety, as well (Exercise for Health).
Eating – Like exercise, what you eat affects your health as a whole. It is important to remember to eat well, despite the fact that you may be feeling down or depressed as a result of mental/social health detriments. Eating well is actually more important to staying healthy and building muscle than exercising, but both are important factors in staying healthy. For instance, eating whole grains, incorporating plenty of vegetables and fruit in your diet, and limiting processed foods (i.e. fast food) will improve your health.
Mental and emotional health has to do with psychological wellness. Mental health is powerful in the way that it has the extreme ability to affect all of the other subcategories of your health and subsequently your health as a whole. Mental and emotional wellness determines who you are and how you react to things.
Ways to promote mental health while isolated:
Get outside – Getting sunshine helps to release serotonin (the happy chemical!) in your brain, so getting your daily dose of Vitamin D is important and can have positive impacts on your mental health.
Follow a routine – Following a routine and getting up and ready in the morning will help you cope with living in unnatural times. It will remind you that there is structure and work to get done, and overall help you maintain who you are during isolation.
Pick up a hobby – Do something that makes you happy or even something that is productive. With so much time on your hands, this is the perfect time to learn a new language, instrument, or subject matter.
Meditate – Meditation can clear the mind if you are stressed. It is proven in the way that people have practiced it for thousands of years all around the world. Find solace in letting go of some things and feel the freedom of peace; especially when in isolation and left alone, it is very easy to get inside your own head (in a bad way), and meditation is a great way to counteract these effects.
Social health involves relationships with other people. This generally has a large effect on mental and spiritual health, but has its own subcategory. Due to the nature of isolation, your social health may be suffering, but there are still many ways to connect with friends and loved ones.
Ways to promote social health while isolated:
Connect online – Today it is easier than ever to connect with friends and even meet new people online. Just because you may not be able to meet in person does not mean you can't connect with others.
Stay in touch – Staying in touch with friends online will help you to remember who you are and has a direct impact on mental and emotional health. Have a little fun.
Meet safely – In some cases, it may be allowed and safe to meet people in person, minus direct physical contact, like hugging. It is ideal seeing friends in person, just remember to keep your distance and meet outside if possible, like going for a walk or hike.
Spiritual health has to do with you and everything about you at your core. Spiritual health can differ from person to person, but some examples of spiritual health include meditation, practicing religion, connecting with nature, traveling, and even volunteering! Remembering your purpose and continuing on with your life is crucial.
Ultimately, we are all living through a challenging situation and most of us are struggling with isolation. Despite this, there is much you can do to promote your health in isolation and even many ways that you can emerge an improved individual.
This blog was written by Riley, an intern and Student Ambassador at High Sierra AHEC. Upon graduation of high school, he intends to study public health or life sciences at a university or service academy.
References:
https://www.cdc.gov/coronavirus/2019-ncov/daily-life-coping/managing-stress-anxiety.html
https://www.cdc.gov/mmwr/volumes/69/wr/mm6932a1.htm
https://www.ncbi.nlm.nih.gov/pmc/articles/PMC1470658/#:~:text=Exercise%20improves%20mental%20health%20by,self%2Desteem%20and%20cognitive%20function.&text=Exercise%20has%20also%20been%20found,self%2Desteem%20and%20social%20withdrawal.