Heat-Related Illness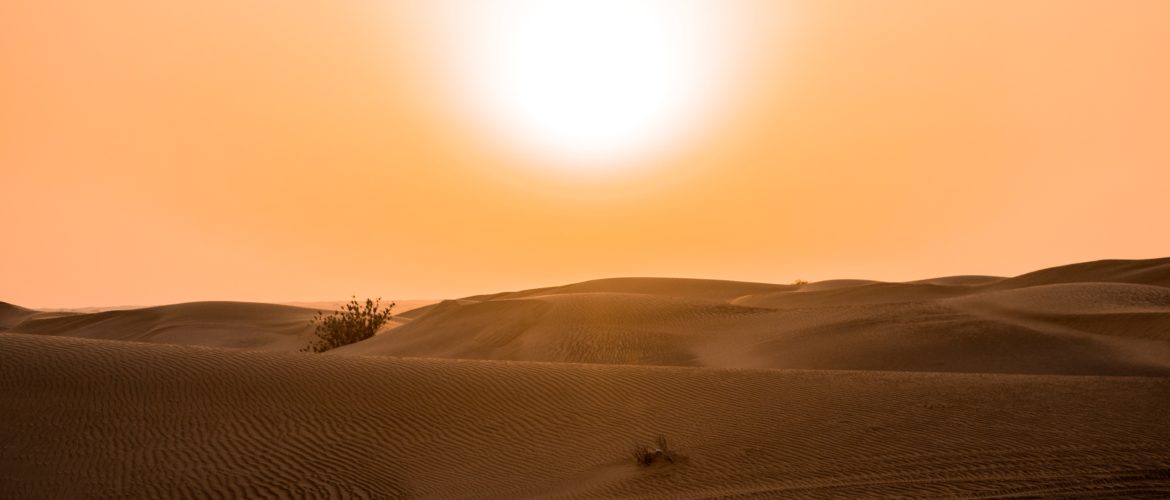 Even though the summer months have come to an end this year, that doesn't mean we won't have warm days going forward (looking at you, Las Vegas). Warm weather can increase the risk of developing a heat-related illness. Understanding the effects of heat-related illness and how to identify it is essential to overall health and wellbeing.
What is heat-related illness?
Heat-related illness is a medical condition that may occur as a result of heat exposure. The two most severe types of heat-related illnesses are heat exhaustion and heatstroke. Even short periods of high temperatures can cause serious health problems. According to statistics from the Centers for Disease Control (CDC), approximately 618 deaths per year are due to heat-related illness.
What causes heat-related illness?
Heat-related illness occurs when the body's normal temperature control system is unable to regulate its internal temperature effectively. Your body has a natural cooling system, and it is always working to maintain a safe temperature. Sweating is the primary mechanism by which the body cools itself. When temperatures are above 95 degrees and/or there is high humidity, this cooling mechanism becomes less effective. Without adequate fluid intake, fluid loss, and electrolytes, imbalances can cause dehydration, which cause a rapid rise in body temperature. Very high body temperatures can damage the brain and other vital organs.
What is heat exhaustion?
Heat exhaustion is the body's response to an excessive loss of water and salt contained in sweat. The body's temperature may be normal or mildly elevated, but not above 104 F. Symptoms may range from minor complaints to more pronounced symptoms; however, the affected individual will not experience the central nervous system manifestations noted with heatstroke. Many cases of heat exhaustion can be treated outside of the hospital setting; however, it is essential to understand that heat exhaustion can progress to heat stroke if not adequately addressed in a timely fashion.
What are the signs and symptoms of heat exhaustion?
A normal or mildly elevated body temperature
Heavy sweating
Paleness
Muscle cramps and muscle pain
Fatigue
Weakness
Dizziness and lightheadedness
Headache
Nausea
The skin may be cool and moist. The affected individual's pulse rate may be fast, and breathing may be fast and shallow. If heat exhaustion is untreated and heat exposure continues, it may sometimes progress to heatstroke.
Treatment for heat exhaustion includes the following cooling measures:
Drink cold, non-alcoholic beverages, such as water and sports drinks
Eat salty snacks
Rest in the shade or an air-conditioned environment
Take a cool shower or bath
Loosen or remove restrictive clothing
If the symptoms are severe or worsening or the affected individual has serious underlying health problems, immediate medical attention should be sought out.
What is heat stroke?
Heatstroke is a medical emergency requiring immediate medical attention. It is the most severe form of heat-related illness, and it can sometimes lead to death or permanent disability. Heatstroke occurs when the body's ability to regulate its internal temperature has failed. The body's temperature rises rapidly in excess of 104 F, leading to damage to the brain and other vital organs. Generally, the extent of injury depends on the duration of exposure to excessive heat, and the peak temperature attained.
What are the signs and symptoms of heatstroke?
High body temperature (above 104 F)
Skin that is red, hot, and either moist or dry (sweating may have stopped)
Rapid heart rate
Difficulty breathing
Headache
Dizziness
Loss of coordination
Nausea and vomiting
Confusion and restlessness
Seizures
Unconsciousness/coma
Treatment for heat stroke requires emergency medical assistance and transport to a hospital. While waiting for emergency personnel to arrive, begin cooling the affected individual:
Get the person to a cool indoor or outdoor area and remove restrictive clothing.
Cool the person rapidly using whatever methods you can.
If possible, immerse the person in a tub of cool water or place them in a cool shower. You may also spray them with lukewarm water and blow cool air from a fan towards them. If the humidity is low, loosely wrap the person's body in a cool, wet sheet and fan him or her vigorously. Alternatively, place ice or cold packs to the armpits, neck, and groin areas.
Monitor body temperature and continue cooling efforts until the body temperature drops to about 102 F or lower to prevent overcooling the affected individual.
If emergency medical personnel are delayed, call the hospital emergency room for further instructions.
If the affected individual is awake and alert, give them cool fluids to drink. Do not provide them with alcohol to drink.
If the affected individual's muscles begin to twitch uncontrollably (seizure) as a result of heatstroke; keep the individual from injuring themselves, and do not place any object in the mouth and do not give fluids.
If there is vomiting, make sure the airway remains clear by turning the person on their side to prevent choking.
Prevention is the key. The following tips can help to prevent heat-related illness:
Drink plenty of fluids. Drink before, during, and after your activities. Drink, even if you do not feel thirsty. You can tell you are getting enough if your urine is light or very pale yellow.
DO NOT drink alcohol, caffeine, or drinks with a lot of sugar, such as soda. They can cause you to lose fluids.
Water is the best choice for less-intense activities. If your activity lasts for a couple of hours, you may want to choose a sports drink. These replace salts and minerals as well as fluids. Choose lower-calorie options as they have less sugar.
Make sure the water or sports drinks are cool, but not too cold. Very cold drinks may cause stomach cramps.
Limit your activities on very hot days. Try moving your activity to the early morning or later at night.
Choose the right clothing for your activity. Lighter colors and wicking fabrics are good choices. For example, wear clothing that is made of nylon/polyester or merino wool. Fun fact: Wool is not just for the winter! Many brands sell wool summer clothing as well.
Rest often in shady areas or try to stay on the shady side of a walking or hiking trail.
DO NOT take salt tablets. They can increase your risk of dehydration.
Staying hydrated and increasing knowledge and awareness of the early symptoms of heat exhaustion can allow the continued enjoyment of activities, even in hot weather. Be safe and stay cool!
This blog was written for Healthy Young NV by Logan, a member of the Youth Advisory Council.
Resources: