How to Get Rid of Summer Blues
It's summer: the sun is shining, the grass is green, and young kids up and down your block spend their days in swimsuits with sticky, melted popsicles. All the stress of spring semester is over and it's time for a much-needed break. However, for some, this isn't always the "happy time" society advertises. As someone who has always struggled with summer depression and general sad feelings during this time, I want to let others know you're not alone in feeling this and you're not the only one.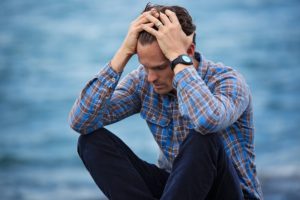 One of the harder parts of summer, especially for students, is the lack of routine. This can sometimes translate as a lack of purpose, which can leave you feeling lost and frustrated. For people who thrive off structure, this loss of a daily schedule can be overwhelming. One of the best cures for this is to create your own schedule. Make sure you're getting outside, exercising, and/or being creative! Establish some achievable and fun summer goals to re-establish a sense of purpose. Since summer funds can be tight, a few cheap or no-cost activities are outlined below.
Get Creative:
Take a painting or drawing class
Take photos of nature
Make a collage or scrapbook of a trip or a happy memory
Make Christmas or birthday presents for family and friends you can stock up on

Be Active:
Go on a hike, walk around the park, or go to the pool to swim
Establish an exercise schedule
Take your dog (or neighbors') for a walk in a new area
Go kayaking or biking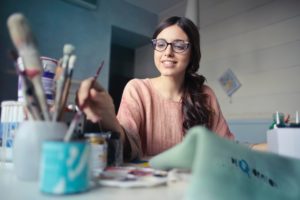 Feelings of loneliness and isolation can be overwhelming when you can't see those who are close to you. Going from seeing your friends or significant other every day to only being able to talk on the phone can be a really tough thing. You might feel distant, frustrated, and sad with these now long-distance relationships. Be honest with the people you're close to about how you're feeling, and don't be afraid to ask for reassurance to build your confidence and strengthen your relationship for the long run. Another great way to combat loneliness is to volunteer and give your time to helping others. Not only will it reestablish that sense of purpose, but it will surround you with positivity.
Get in Touch with Yourself:
Write in a journal every day
Write a letter to someone you love
Take a meditation or yoga class

Get Together:
Unplug and spend time with the people you love
Plan time away, whether it's a day trip or a longer vacation
Host a BBQ with your friends
Plan a coffee date

Be Productive:
Get a summer job
Clean the house
Reorganize a cluttered space

Volunteer at any of these deserving organizations!
Immunize Nevada
Catholic Charities of North America
Northern Nevada HOPES
Nevada Humane Society
SPCA of Northern Nevada
Any big changes can cause feelings of sadness and stress, and although most see it as positive, the shift from spring to summer is a big change and can be challenging. Self-care is of vital importance during this time, and sometimes that may be asking for help or just having some "me" time. As tempting as it may be to lay in bed and not do much of anything, it's up to you to take control of your mental health and go do something! It's fine to start small by sitting outside, running to grab a coffee, or catching up with an old friend. Continuing to isolate yourself perpetuates the issue, but dedicating yourself to positive activities actively combats feelings of sadness and stress. Feeling down in the summer months can be a bummer, but it only takes a little bit of effort to regain that control and happiness!
This blog was written by Ali, an intern with Immunize Nevada.
Resources:
https://adaa.org/
https://www.nimh.nih.gov/health/find-help/index.shtml
https://afsp.org/find-support/
https://www.buzzfeed.com/leonoraepstein/things-to-do-when-you-are-bored-out-of-your-mind
https://www.lifehack.org/articles/lifestyle/25-things-you-must-before-summer-ends.html