Food Poisoning: Not Exactly a "Sick" Party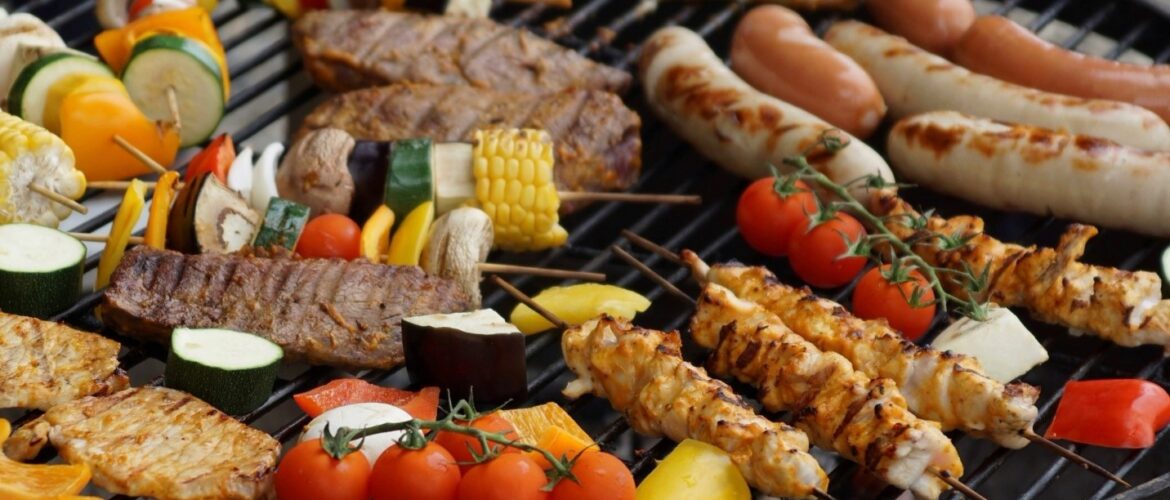 As it turns out, the secret ingredient to good salmon is not Salmonella. Who would have thought? Bacteria are everywhere: They are on every surface you touch, on you, inside of you, in the air, and in places you would expect to be sterile, like outer space, in nuclear waste, and even deep in the core of the earth where no other life resides. In fact, a bacteria called Desulforudis audaxviator was recently discovered almost 2 miles below the surface of the earth, which feeds on inorganic matter.
There is somewhere on the order of magnitude of tens of trillions of bacteria living on you, yet most of them do not cause you harm; however, certain species of bacteria cause a wide variety of foodborne illnesses. This blog post will discuss a couple of species of bacteria that can make you seriously ill and discuss how to ensure your next meal is only figuratively "to die for".
Pathogenic E. coli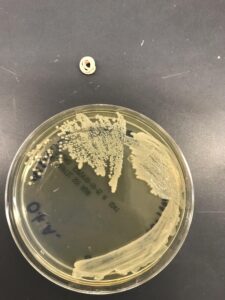 You might be familiar with outbreaks of E. coli in lettuce or even raw flour, which is a compelling reason to not eat raw cookie dough. Did you know that you are covered in E. coli and that E. Coli in your gut is responsible for making vitamin K? Not all E. coli are created equal and most are harmless to humans; however, E. coli can acquire DNA from other bacteria. Some types of E. coli produce toxins called Shiga toxins that damage the intestines and cause bloody diarrhea. Other types of E. coli can infect the urinary tract and kidneys to to cause a life-threatening condition called Hemolytic Uremic Syndrome (HUS). In fact, 90% of urinary tract infections (UTIs) are caused by E. coli. In summary: Most E. coli are harmless, but some foodborne strains can make you severely ill.
To protect yourself from developing severe illness caused by pathogenic E. coli, the CDC recommends thoroughly washing fruits and vegetables before consumption and avoiding unpasteurized fruit juices and milk. To thoroughly wash produce, scrub the produce under running water, even if you do not intend to eat the peel, since bacteria can be transferred by the knife when cutting to the surface of your produce.
Pasteurization is a process in which food is heated to a specific temperature over a given length of time to kill certain pathogenic bacteria, thus, unpasteurized food presents a greater risk of infection. Additionally, the CDC recommends preventing cross-contamination, the transfer of bacteria from one surface to another. To avoid cross-contamination, separate cooking utensils and surfaces that come into contact with raw animal products and surfaces for produce. Also, thoroughly wash your hands and disinfect cooking surfaces after handling raw produce. The FDA recommends thoroughly cooking meats and using a thermometer to verify the temperature, with steaks cooked to a recommended temperature of 145°F, ground meat to 160°F, and chicken to 165°F.
Clostridium botulinum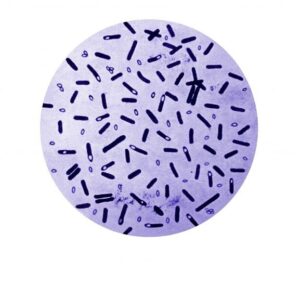 Did you know that when you inject botox into your face, you are injecting one of the deadliest toxins known to humanity? Botox itself contains too little of the toxin to cause harm, but food poisoning incidents with the toxin can be fatal. Botulinum toxin is a potent toxin that works by paralyzing nerves and only requires an amount 2000 times smaller than a grain of rice to kill an average-sized human. Botulinum toxin is produced by a bacteria called Clostridium botulinum, and infections with the bacteria cause botulism. Unlike E. coli, C. botulinum grows in places without oxygen, namely in improperly canned foods; however, the bacteria can produce spores that are extremely resistant to destruction which are found often in honey. To prevent botulism, never feed children under 12 months honey, as their immune system is not resilient enough to protect them from infection. Additionally, when home-canning low acid foods, follow CDC recommended guidelines in pressure cooking to kill bacterial spores.
Listeria monocytogenes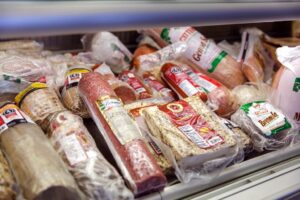 Listeria hysteria? Not exactly. Listeria monocytogenes are fatal about 20% of the time and are the third leading cause of death due to foodborne illness in the United States. Listeria monocytogenes can cause fatal brain infections, and the bacteria grows between 34°F and 113°F (a refrigerator is usually set around 40°F). Foods are shelf-stable if they are safe to be stored at room temperature. Dehydrated foods like jerky and crackers, canned foods, or foods stored in sterilized packaging are shelf-stable. To avoid Listeria infections, never allow non-shelf stable foods to sit at room temperature for more than two hours, clean your refrigerator regularly, and refrigerate and use ready to eat foods like lunch meats and smoked fish, melons like cantaloupes, and soft cheeses as soon as possible since Listeria grows on them. It is also recommended to avoid eating foods containing raw sprouts.
This article is nowhere near comprehensive – there are plenty of other bacterial foodborne pathogens that were not covered here such as Campylobacter jejuni, Salmonella enterica, and several toxin-producing variants of Staphylococcus aureus (a bacteria that you most likely have in your nose). But we hope that that this article has scratched the surface of the subject, made you aware of food preparations that increase your risk of illness, and served as a launching point for you to learn more about the subject.
This blog was written by Omar, a volunteer with Immunize Nevada.
More details about foodborne pathogens:
https://www.cdc.gov/ecoli/index.html
https://www.fda.gov/food/consumers/what-you-need-know-about-foodborne-illnesses
https://www.fda.gov/food/outbreaks-foodborne-illness/foodborne-pathogens
Safe food handling techniques:
https://www.fda.gov/food/buy-store-serve-safe-food/safe-food-handling
https://www.fda.gov/consumers/consumer-updates/are-you-storing-food-safely
https://www.cdc.gov/foodsafety/communication/steps-healthy-fruits-veggies.html