Exercise for Students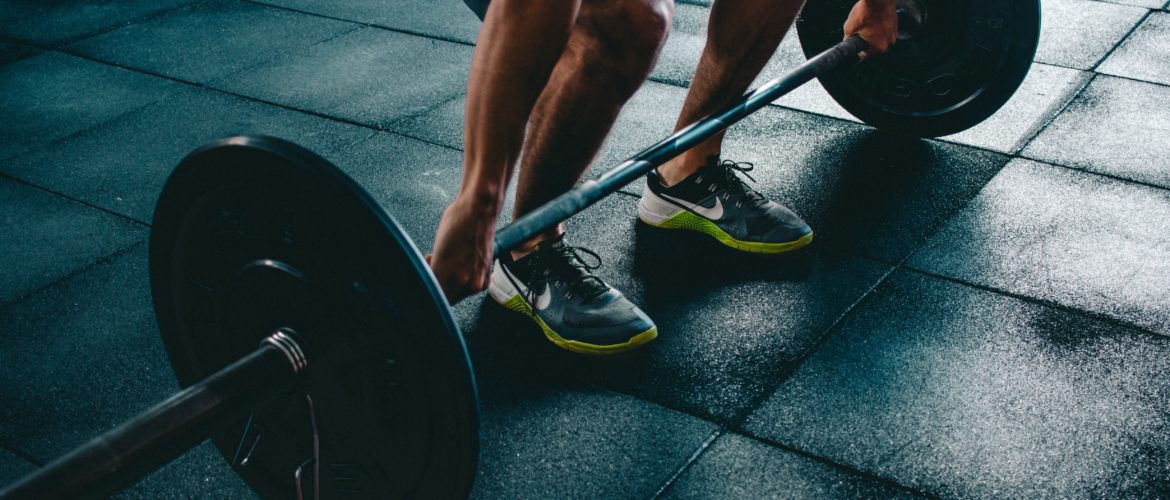 Have you ever wondered why it is so important to exercise? Have you known about the importance of exercise but haven't known where or how to start? Or perhaps you believe you do not have enough time to exercise? Maybe you can't afford a gym membership or get transportation to a gym? Most students face at least one of these dilemmas. However, physical activity is crucial to one's health. Not only can it improve your mood, energy, mental functioning, and overall GPA, but it can also prevent chronic illnesses like heart disease and stroke.
So why do we need to worry about these chronic problems now? There is a lot you can do today to prevent or delay onset of chronic illnesses in your older years. So, let's start by breaking down the basis of heart disease and stroke.
Heart disease can occur as a result of damage to blood vessels. Damage is caused by fat completely or partially clogging blood vessels, high blood pressure due to increased body mass, and more. Heart disease can cause irregular heartbeats, chest pain, tightness, pressure, and discomfort, shortness of breath, and pain, numbness, and weakness in the arms or legs. These symptoms are characteristic of heart attacks, which occur when a blood vessel in the heart becomes clogged, resulting in heart tissue death, which is irreversible. Frequent heart attacks can lead to heart disease and death.
Strokes are similar to heart attacks. They are caused by some of the same issues and can either result in clots or bleeding of the blood vessels in the brain. When these happen, it prevents adequate oxygen from getting to the brain tissue, resulting in brain tissue death, which is also irreversible. While strokes can cause death, they are typically associated with permanent physical or cognitive impairment.
I'm sure we can all agree that these disorders sounds incredibly scary. The good news is that frequent exercise in your young adulthood can help to prevent these things. Granted, exercising alone will not stop these terrible and deadly diseases. Other factors like having good nutrition and proper medical care are essential, too.
Let's dive into how we can practically integrate exercise into our daily lives. The three types of exercise that are recommended for students to take part in are cardio, strength, and flexibility (stretching) training.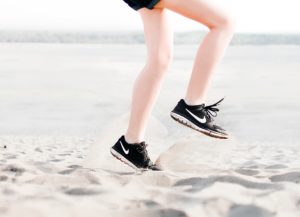 Cardio is defined as aerobic exercise, which rapidly increases one's heart and breathing rates. Cardio engages large muscle groups like your arms, legs, back, and abs to increase endurance.
Cardio exercise can promote weight loss, increase strength and bone density, increase good cholesterol levels, reduce fatigue, and aid in sleeping.
It is recommended that we get a minimum of 2.5 hours per week of moderate intensity or an hour and 15 minutes of vigorous intensity exercise.
Examples of this include powerwalking, dancing, running or jogging, swimming, and tennis.
Strength training increases muscle mass, strength, and physical movement ability.
It also improves joint functioning, increases metabolism, and reduces the risk of injury.
Professionals recommend that we get moderate activity at least 2 times per week to exercise all major muscle groups.
Having a set weekly plan that is used to designate certain days to the major muscle groups is helpful.
Strength training is done through weight machines, free weights, or using our bodies for natural resistance, such as pushups, crunches, lunges, squats, etc.
Finally, stretching involves increased flexibility, improved musculoskeletal function, and range of motion. Professionals say that we should do a few stretches before our cardio or strength training, but should also devote 15-30 minutes after the workout to stretch the entire body. Stretching should take place two to three times per week. One great way to do this is through yoga.
There are a few things to consider when trying to incorporate time into your daily routine to allow for exercise:
Think about the amount of time you want to set aside for the week. If you spend any more than an hour a week watching TV on your phone, you have time to work out.
Research the types of exercises that you want to do. Do you want to run, swim, do yoga, lift weights at the gym? Learn about it!
Create a weekly schedule and get a workout buddy to help keep you accountable.
Take advantage of the gyms that offer student discounts. Oftentimes, you can just show your student ID and get a discounted rate.
Drink water and eat well (pay attention to what you eat!).
Reward yourself. If you make a goal and reach it, get a gift for yourself.
Be kind to and reasonable with yourself. You are awesome! You are working out and should be proud. Additionally, if you skip a day or week, simply get back into it. Just because you missed a day doesn't mean you can't work out again.

This blog was written for Healthy Young NV by Kayla, a High Sierra AHEC Student Ambassador. Kayla is a Junior at the University of Nevada Reno, studying Public Health with a minor in Business Administration. She is passionate about public health policy, education, and research. In her spare time, she hangs out with her pet betta fish, Toothless, plants cacti and succulents, spends time in the outdoors, and paints.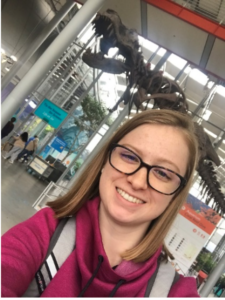 Resources:
https://www.affordablecollegesonline.org/college-resource-center/staying-fit-on-campus/
https://www.mayoclinic.org/diseases-conditions/heart-disease/symptoms-causes/syc-20353118
https://www.mayoclinic.org/diseases-conditions/stroke/symptoms-causes/syc-20350113