Applying to Colleges & Universities
November 29, 2021

Posted by:

Healthy Young NV

Category:

Tween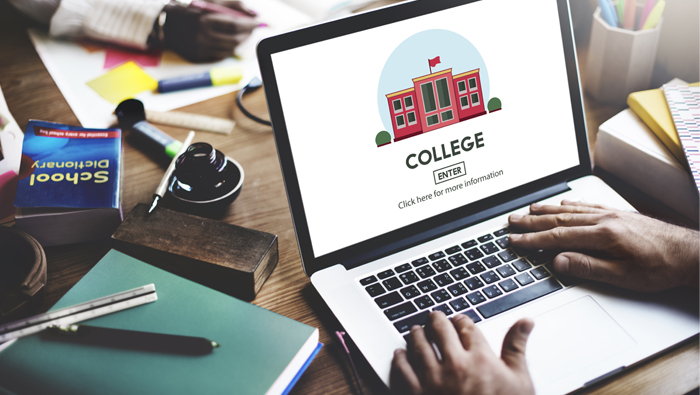 Applying to Colleges & Universities:
By Jackson H
If you are currently a junior in high school, it is time to start thinking about the next step. After graduating, there are many paths that you can follow – for example:
joining the workforce

taking a gap year

going to a junior college

or applying to a four-year university
If you are thinking about applying to a university, it is important to have a plan and be prepared for the process you are about to begin! During my junior year of high school, I was completely confused and lost when I started the college application process. I had no prior knowledge about universities and was not set on which school I wanted to go to. However, after going into my school's college and career center, I was amazed at the support and resources I was given. Playing football also made me want to pursue college because of the skill level I had, and I believed I could play at the next level after high school. This realization opened up the door for me to play football at the collegiate level. I then started to make a list of schools I could potentially play for. However, both my parents and coaches insisted I make a list of schools that I could attend if I did not end up playing football after high school. I ended up applying and being accepted to the University of Nevada, Reno (UNR) using an application process that I will share with you all. 
Step 1. The first step in the college application process is to research and choose your list of universities. When researching universities, you are going to want to think about what kind of university you are interested in. This includes the following:
location

size (population)

distance from home

price

public versus private university

GPA requirements

and if they have your intended major
All of these things will help you condense your list of schools. 
Step 2. Sort your schools by Reach, Target, & Safety. This was very helpful when I began the application process and was taking an interest in certain schools. A Reach school is defined as a school that has a lower acceptance rate and has a higher GPA preference. If the school's GPA preference is higher than your own it is considered a "reach" school. Don't be discouraged! Some schools will look at other qualifications such as SAT/ACT scores, exterior activities, and IB or AP courses. A Target school is a school that meets close to or exactly your GPA and has an average acceptance rate (typically 50-75% acceptance). These are the schools that should be the bulk of your list. Lastly, a Safe school is a university that has a manageable preferred GPA and a high acceptance rate (75-90% acceptance). Safety schools shouldn't be excluded from your list, as there is something positive about every school! 
Step 3. In this step, you will be applying to the schools on your list. Many schools have an application process on their website or through other sites such as Common App. The process will be similar with each school, as far as filling out common information such as
Name

School

GPA

Activities

Intended major

and other information
Sometimes schools will ask for extra documents or a personal essay about your life. This helps them to understand you, your background, and what makes you different from other applicants. This essay is your time to shine! Be confident and show them what you have to offer. Many of these schools ask questions about adversity, like "what have you gone through, and how did you handled it?" They also want to see if you challenged yourself in high school and how you overcame challenges throughout your life. Another thing to note is that typically schools will have application fees, usually ranging from $40-70 depending on the school, so keep that in mind. Another question to ask yourself through this process is if the school has some kind of scholarship or financial aid that can support you financially through your college career as a student. Many schools will offer scholarships or financial support based on your academic achievements and your family's annual income. 
Step 4. At this point, you have applied to your universities and submitted all the necessary forms and documents. Your patience is probably being pushed because you want to know the status of your application. However, most schools have thousands of applications to get through, so just know they will get back to you as soon as they can! Most schools start sending out acceptance letters around March and early April. It is important to remain calm and confident during this time and remember that there is a chance you don't get into your first or second choice school. Remember that everything works out for a reason and the other options are just as good, depending on your perspective. Once you hear back from the school(s) who accepted you, it is time to start touring the school and understanding what it has to offer! Think about yourself at that university for the next four years.
I did not get into my first choice, Chapman University, and was completely devastated. Instead of going to my second choice school (Boise State) I made a last minute decision to go to my third choice school (UNR). To this day, I am so happy that I chose UNR for my college career, and I am proud of everything that I have accomplished here.
The college application process can feel very overwhelming and emotional at times. Going to college can feel like a very scary first step for most people, but just remember to take a deep breath and trust your gut. You got this!