The 80t​h​ Session of the Nevada Legislature – What You Need to Know
February 4, 2019 kicked off the 80t​h​ session of the Nevada Legislature and brought with it many new bills. With almost 500 assembly and senate bills, it can be hard to keep up on what is most relevant in our community. Thankfully, we've compiled some bills you should watch out for (and what they mean) to eliminate confusion. After all, these bills affect each and every one of us.
Here are some bills you should be watching out for:
AB66
This bill would require the Division of Public and Behavioral Health to build crisis centers in populations with 100,000 people or more. This center would be used to help those going through a behavioral health crisis, decrease harm due to mental illness, abuse of alcohol or drugs, and provide services for patients of a mental health facility or hospital.
AB116
AB116 would allow a $148,000 study to be done by the Division of Health Care Financing and Policy to see how much money it would take every year for the State to reimburse Medicaid costs at 90%. Currently, this reimbursement rate is evaluated every 4 years and if the reimbursement rate for a service/item is not correct, it will be reviewed by the Director of the Department for recommendations on how to make an adjustment. This bill would make it possible to increase Medicaid reimbursement rates equal to 90% of Medicare reimbursement.
AB123
This bill requests that parents seeking medical and religious exemptions for their child(ren) in the Nevada public school system to submit a new exemption form yearly. This form will need to be signed by a physician or advanced practice registered nurse, include the child's name and school, and be shared with the state and the Department of Health and Human Services. This information will be crucial for outbreaks, especially measles, mumps, and rubella in school-aged children.
SB7
SB7 addresses sex trafficking and increases the punishment for people involved in sex trafficking. This bill protects those under 14 years old from prostitution and would allow local and state government to change the felony from category E to category A which includes a lifelong prison sentence. After 15 years they would be potentially eligible for parole. There may also be a maximum fine of $200,000 for knowingly participating in sex trafficking with soliciting a child 14 years or younger. This will undoubtedly assist in the efforts to protect Nevada's youth from predators.
SB171
This bill would require medical licensing boards to get more information when a doctor tries to renewal their license. New information would include where they work and how many Medicaid patients they are seeing. Additionally, this bill would require laboratories to confidentially report positive tests with certain infectious disease markers to the Chief Medical Officer. If these are not reported, a misdemeanor could be given to the director of the medical lab. This is important to continue to protect public health and Nevadans' as a whole.
SB200
SB200 would require health care insurance companies to pay for equipment for children with disabilities. The equipment specifically addressed in the bill are hearing aids and cochlear implants for children are covered under the State Plan for Medicaid or Children's Health Insurance Program.
SB263
This bill would require that e-cigarettes should be taxed the same way that cigarettes and other tobacco products are taxed. It would also require that certain taxes imposed on vapor products, such as e-cigarettes and vaporizers, to be used for certain programs related to public health and tobacco prevention and control. This bill is important because e-cigarettes have been known to be harmful to one's health, and are especially harmful to youth.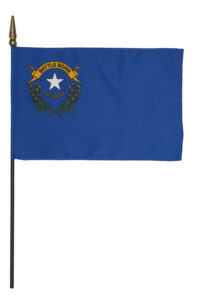 So now that you know about some of the bills in the 80t​h​ session, what next? Voice your opinion, get out there, and most importantly – get educated! To follow up on these bills and more like them, go to: https://www.leg.state.nv.us/App/NELIS/REL/80th2019/Bills/List​. Health policy affects us all and YOUR voice matters.
Submit an opinion on a bill that matters to you here:
https://www.leg.state.nv.us/App/Opinions/80th2019
This post was written for Healthy Young NV by Mariah, an Immunize Nevada intern.